Master Drawings Week in New York City
The annual Masters' Drawing week was held in NYC this week and the snow had little effect on the gallery hours and auctions. There are 32 galleries on the Upper Eastside of New York that feature drawings from hundreds of years ago to the 20th C. In addition, auction houses schedule their Master Drawings Auctions during this week, ensuring a truly international gathering. They publish a guide to the participating Galleries and we visit them!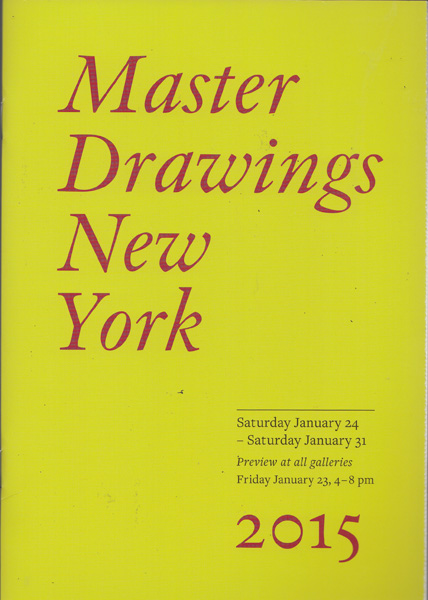 I love drawings and almost always love preparatory drawings to the famous oil paintings more than the painting, so this is one of my favorite art adventures.
I went to 12 galleries on Wed and took a few photographs so I could either remember the drawings, or try to emulate them. This 6 x 6" Study of a Horse's Head was drawn by James Seymour (1702-1752), and it was perfect for me to try out my new Brause pen nib and Herbin brown ink purchased in Paris.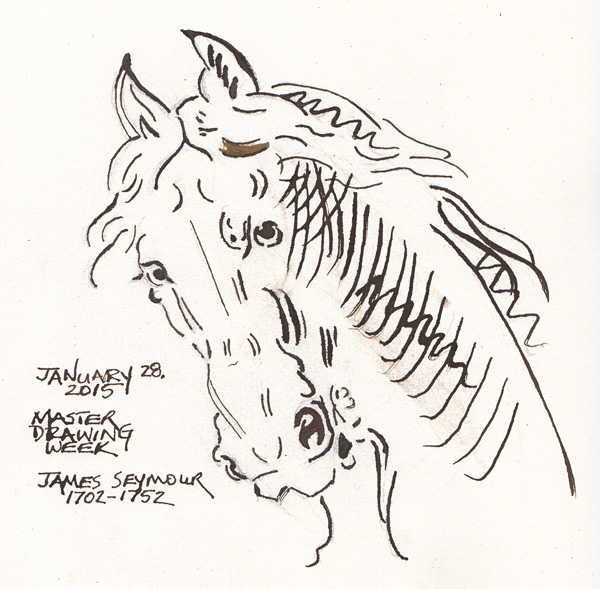 On Thursday my friend Pat joined me and we went to the remaining participating galleries. Many of them are in townhouses between 5th and Madison Avenues and the teeny elevators are always a fun part of the whole experience. This is a drawing of Albert Einstein by Josef Scharl. The gallery owner told us that Einstein sponsored him for his green card, and they were lifelong friends.