Urban Sketchers February 21st
The NYC Weekday Urban Sketchers met at Holy Trinity Lutheran Church for the twice per semester Juilliard Concert of the Historical Performance Graduate Students who play early music. I arrived 15 minutes before the doors opened and made a quick sketch of the building at CPW and W65th St.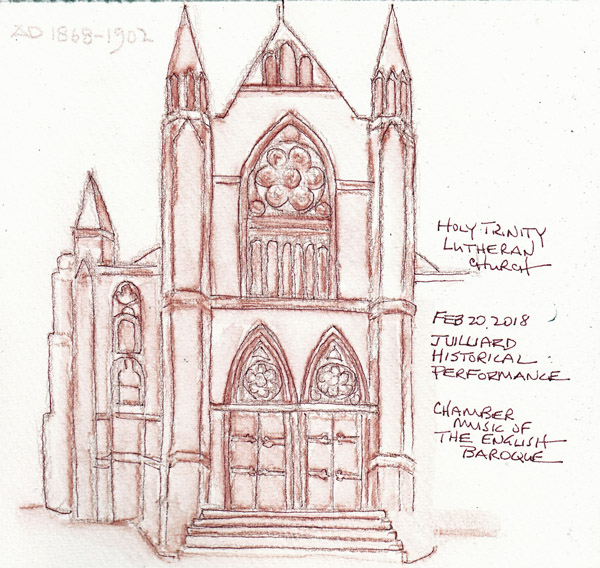 I've previously sketched players and their string instruments at this concert, and wanted to sketch the harpsichord player during the concert.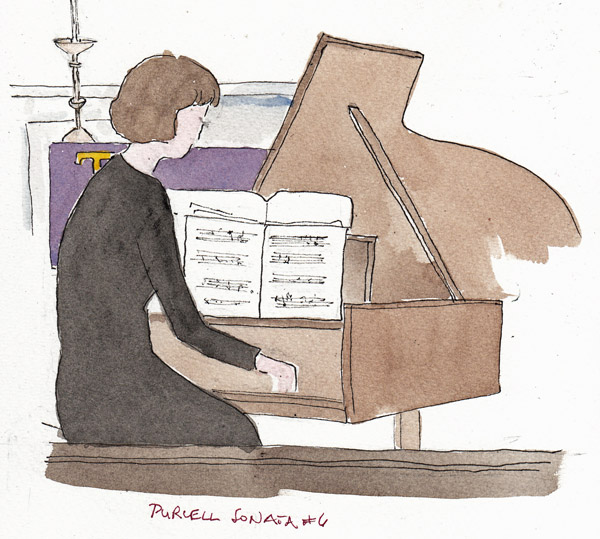 This is a wonderful free concert, and it is first come, first serve seating. Our group members met after the concert to show their drawings and there were so many different types of drawings, including the 4 big stained glass windows.