Beach Vacation Three - 2018
We were shocked to find a shark on the beach during our morning walk. I still need to use the shark identification algorithm to figure out what type of shark it was. The week we arrived we saw a big seal on the same beach, and we found out very quickly that it wasn't dead! But the beach had very few shells or other interesting marine life.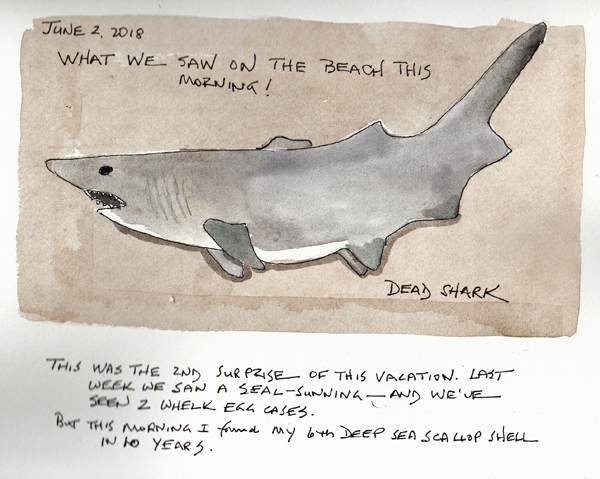 The one shell I did find was the gorgeous deep sea scallop shell - my 6th in 11 years.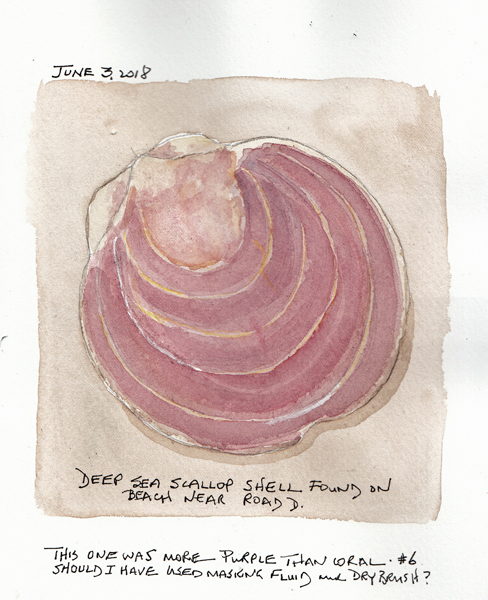 I am participating in the Urban Sketchers 30 X 30 challenge and painted this sea gull by its shapes - no lines. I have a separate sketchbook for those daily paintings, and I will post some as the month progresses. I think in lines, and not shapes, so this is a good learning experience for me.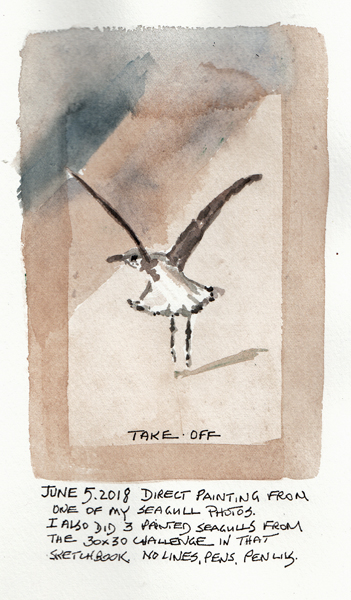 I'm still also doing really fast line of action figure drawings - pencil to make the line of action and pen for the drawing. These were the beach type ads in the magazines I saw, love these quick sketches for figure drawing practice. I sketched them on scrap paper and collaged them on one of my sketchbook pages.