Macy's Flower Show 2017
New York City Urban Sketchers met at the Flower Show last week and spent the morning sketching. I've never been, and really enjoyed walking around on multiple floors enjoying this wonderful harbinger of Spring. The Theme this year was Carnival, and I'm including a few of the photos I took and my two sketchbook pages.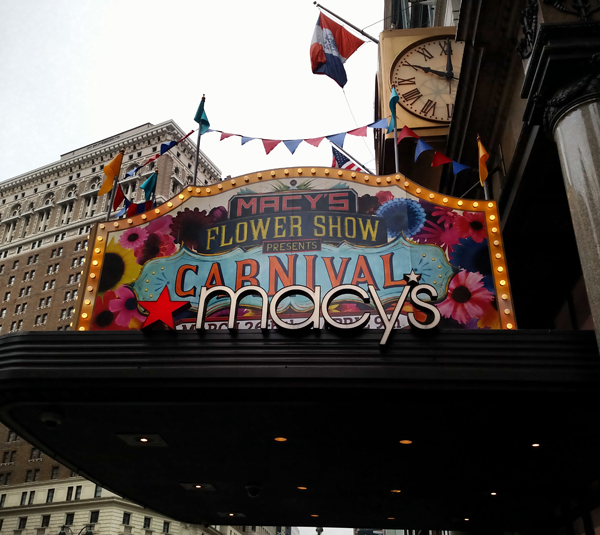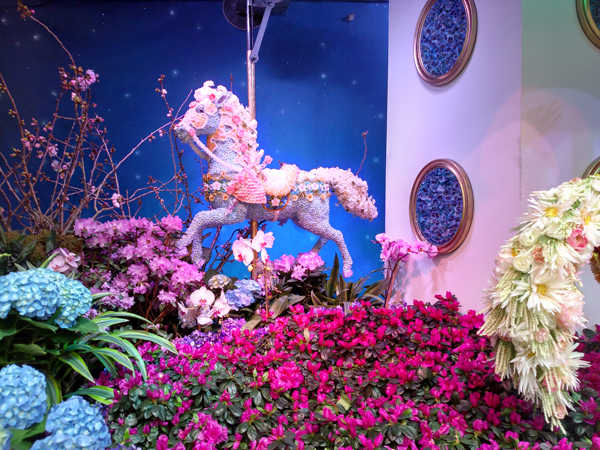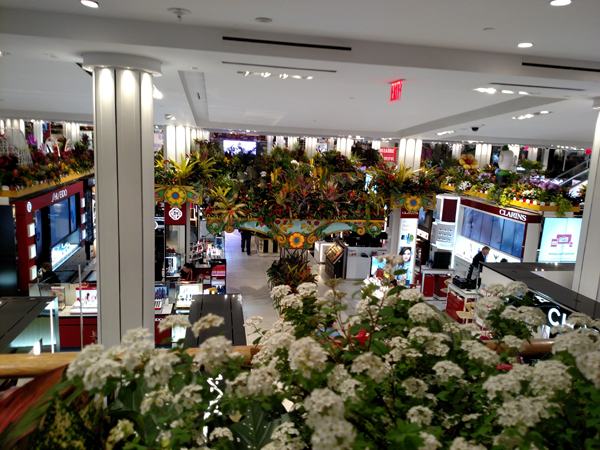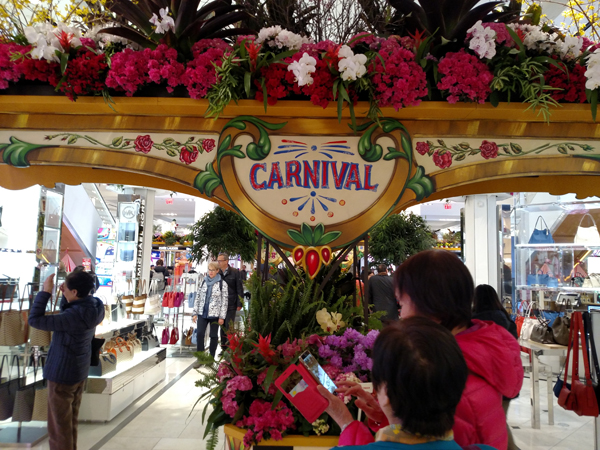 This is the Central portion of a carousel, with a ring of flower-covered animals surrounding it. I sketched the rooster, simplifying the number of flowers that were attached.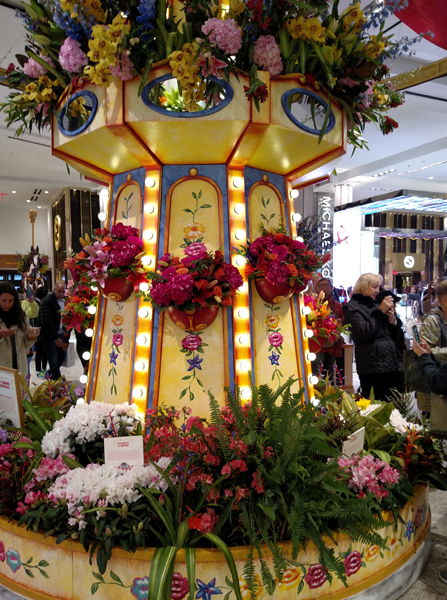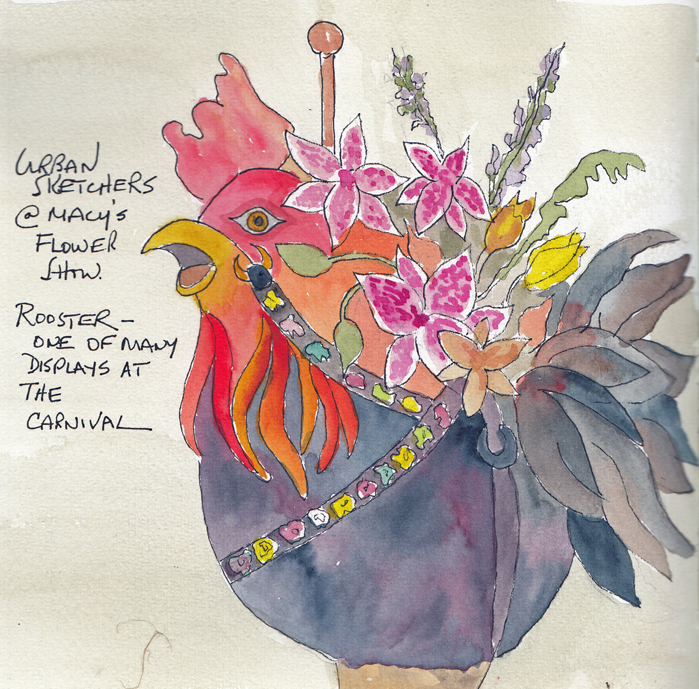 And I sketched these beautiful Anthurium that were in a planter on the Mezzanine, overlooking the Ground Floor.
These flowers were around the base of a large planter in an area filled with orchids. They are gorgeous! Can anyone identify them for me?