Every Day in May - 15 and 16
May 15th: Last week I bought a book entitled Seurat to Matisse: Drawing in France at the Strand book store in Manhattan. It was an exhibit book published by MoMA in 1974 and part of a big batch of unsold books that now were for sale and just being shelved. It was $3.95 in 1974 and $0.48 for me! I love sketching from Master drawings and just did my first one from this book. Matisse did a very simple line drawing - I added watercolor washes.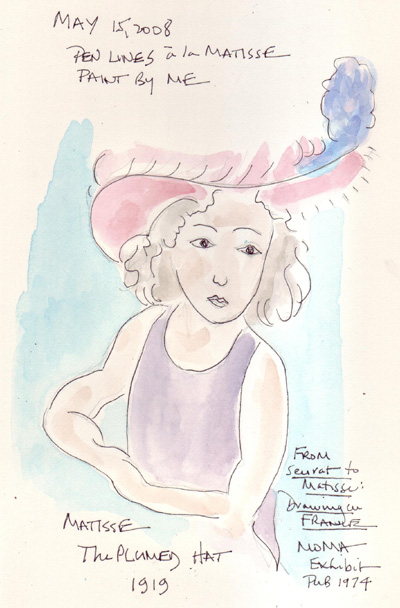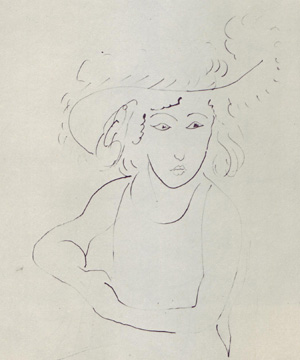 Here is another recent drawing that I did from Egon Schiele's painting of his sister Gertie. The styles are so very different and yet I had fun doing both of them.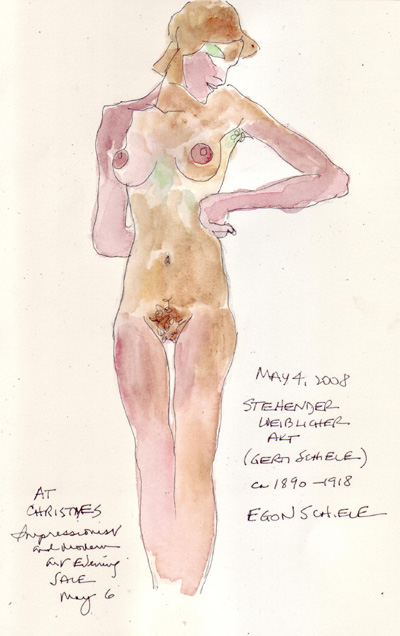 May 16th: Another ballet class and another in my series of dancers. After class I pick up post-card advertisements for upcoming performances from the ballet studio for my inspiration and quickly sketch the dancers while I have a Diet Snapple Tea and kill some time before I need to pick up my grandson at nursery school.