Every Day in May-3
Martha, of Trumpetvine Travels, spent the day with my husband and me in New York. Christies and Sothebys, the big auction houses, are previewing the art for the Impressionism and Modern art auctions next week and there is fabulous art to be seen at both places. Martha and I wandered all of the galleries sketching small pieces of paintings and sculptures - just creating journal pages to reflect our experience. Over lunch we shared our most recent sketchbooks and then returned to my apartment for wine and a little watercolor painting.
The only picture of us, as we set off on the subway, is blurred because I had the flash off in preparation for the galleries - but it is better than nothing: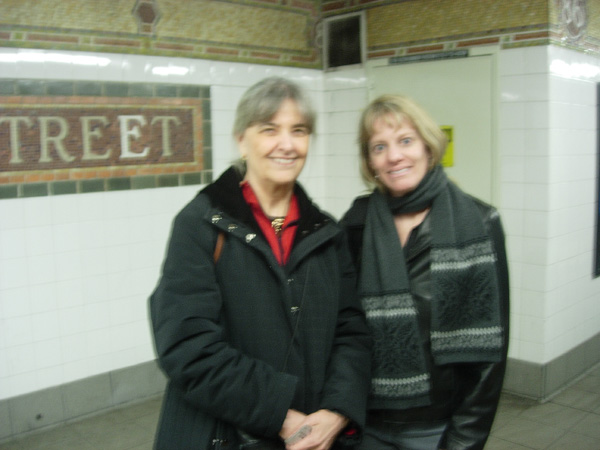 I'm constantly amazed how people from all over the US - and the world - are meeting to sketch because of the EDM community. These are the four journal pages that I filled while walking through all of the galleries - the first two at Christies and the second two at Sotheby's. Martha said that she would post her sketches when she returns to California.