NYC-Urban Sketchers Workshop by Anne Watkins
I've admired Anne Watkins impressionistic watercolor figure paintings for almost a decade and was thrilled when her workshop was included in the 10 X 10 NYC Urban Sketchers program. I tend to be a detail oriented person, which was a valuable trait as a physician, but I'd love to be able to loosen up when drawing and painting. The back-to-back classes with Marilyn Rose and Anne Watkins were a perfect combination for last week. We met Anne in Bryant Park - the same location as Marilyn chose, and the park was full of sitting, walking, and ping-pong playing people.
This was Anne's quick demo for us to see how she painted the ping pong players and a link to her website.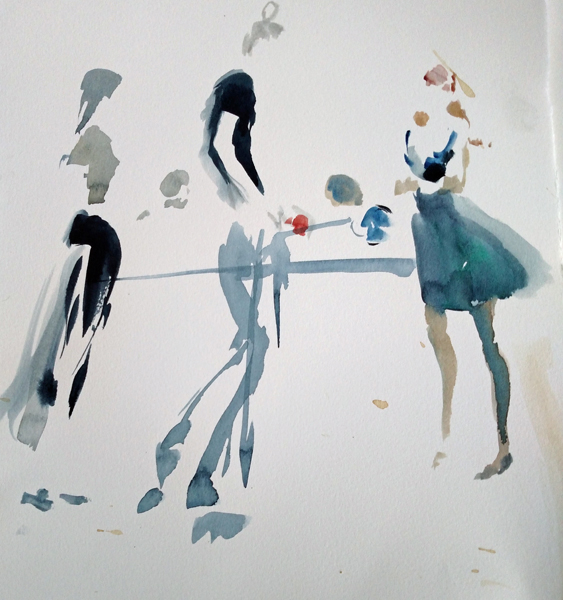 annewatkins.com/ Look especially at her wedding paintings.
I painted many passing figures during the workshop, and loved the experience. But I will need lots of practice before attaining any mastery of this style. These were the best of the ones I painted.