Battery Park City July 19, 2017
I continue to sketch single flowers in bloom at Wagner Park. After making each sketch, I take a photo and then paint the whole page at home, when I can relax and enjoy experimenting with some wet-in-wet watercolor painting, and more mixing of greens from my basic yellows and blues.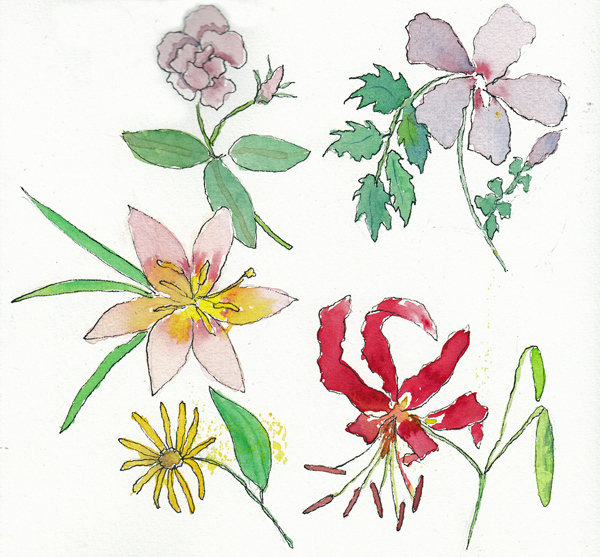 These lilies were gorgeous in color and I wasn't able to get the colors to be as radiant in paint. Nature is amazing.
Figure Al Fresco: Several 5 minute poses in the afternoon.