More Flowers of Wagner Park in Battery Park City
Each year I wait for the "dinner plate" hibiscus to bloom in Wagner Park. They are beautiful and completely fill some of the flower beds. These three color variants were drawn on Wednesday August 16th as I passed through the Park on my way to Figure Al Fresco.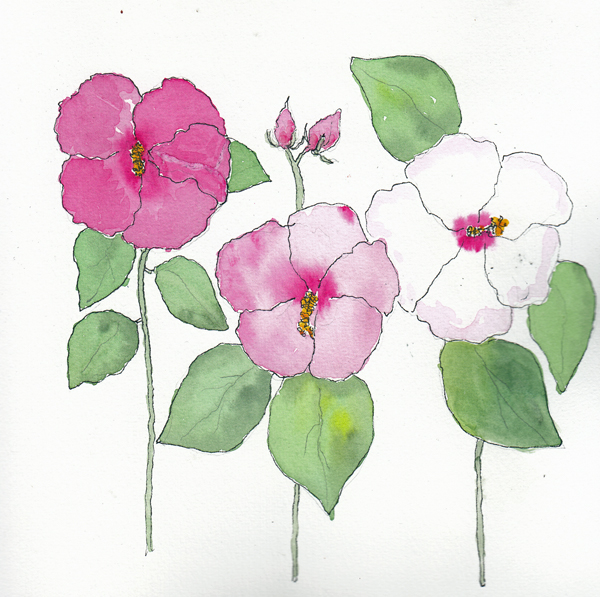 When I walked through the Park on August 23rd, many of the usual flowers were blooming. But there was one white iris, and I surrounded it with other flowers I've already painted.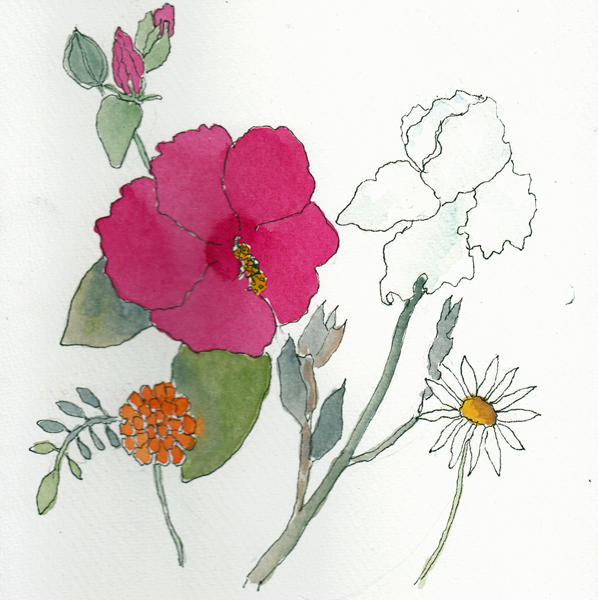 Summer will soon be over in NYC and I will need to think about practicing tree drawings and paintings as the scenery shifts. I recently watched Shari Blaukopf's Craftsy Landscape Class to try to build up some enthusiasm for these types of drawings/paintings. We'll see what happens....