Line vs Mass in FIT Class 4
I plan to continue my blog posts about my current class at FIT. This week we focused on mass instead of line, and in the 3 minute warm up model drawings, we had to use color to emphasize some mass, using markers or Nu-Pastels. Three minute poses were not long enough to complete each drawing, but this is a single 18 X 24" page, and my drawings proceeded from the right to the left (I'm left-handed). I tried to color the masses with my Tombow marker.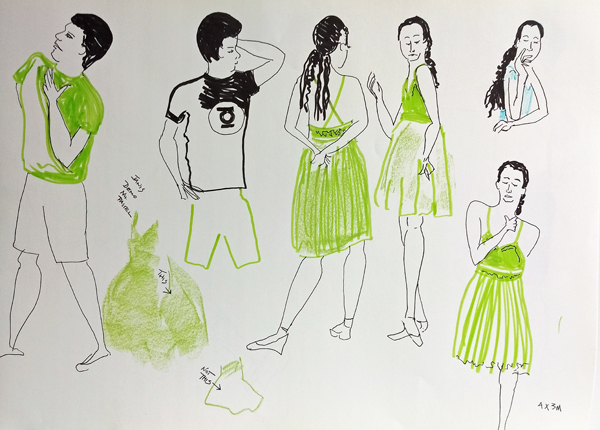 I never used Nu-Pastels and later in the class she came by to demonstrate, asking permission to draw on my page. She stressed using the chalk to block out the mass, and not drawing the edges and filling it in coloring book style.
See her drawing demos labeled "This" and "Not this."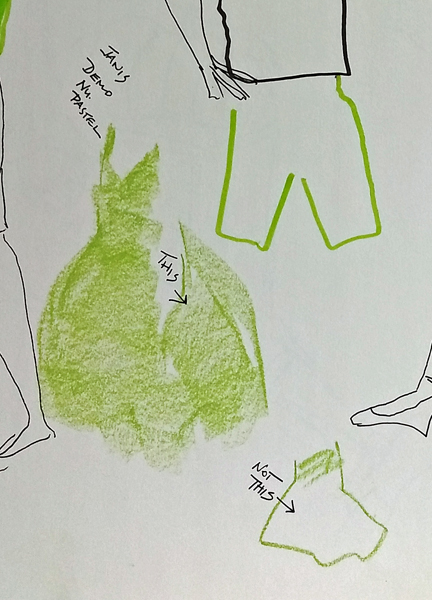 A 10 minute pose, and as before we were instructed to start our drawing at the top, and to proceed from one side of the face to the other, then the body, etc, in short segments, adding the other objects, the ceramic pumpkin and the chair, only when we drew our lines down to their level in the pose.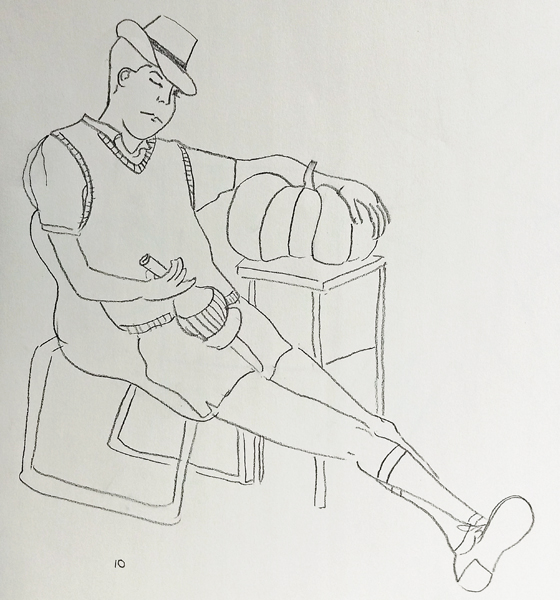 Our last pose was 12 minutes, and included both of the class models. I can feel myself starting to use her prescribed drawing method, and working very fast to get everything included - two models, a table, chair, and platform! Fashion illustrations have different body proportions than in real life - tall and skinny, and dramatic and bold. In this class she said that we will develop our style by the end of the semester, and I'm beginning to see how our classes are leading in that direction.