WWI Art Exhibit at Smithsonian Air and Space Museum
While in DC my husband and I went to a WWI Art Exhibit at the Air and Space Museum while our Son took the children to a movie in the museum Planetarium. I saw it mentioned online last month and knew it was something I would like. I sketched and painted a WWI gas mask which protected soldiers against mustard gas in WWI.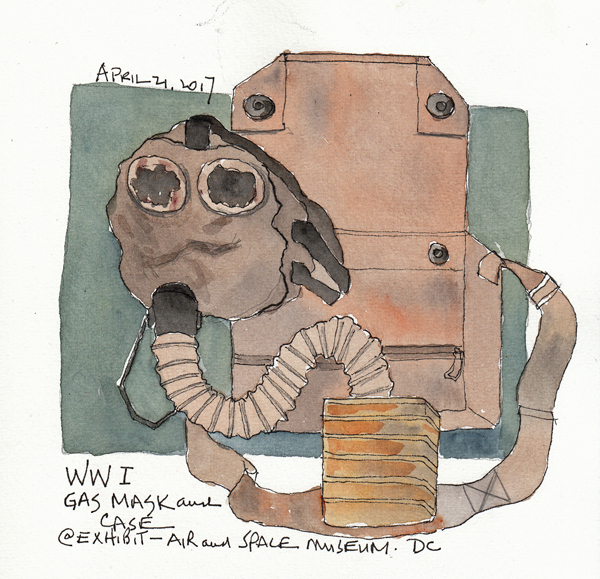 Half of the exhibit was photographs of the wall rock sculptures that soldiers created while "living" in the underground tunnels connecting the trenches. There are reflections from the glass in each of my photos, but I couldn't get rid of them.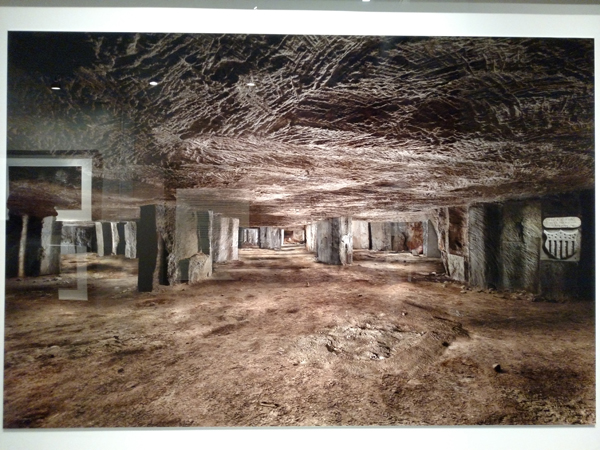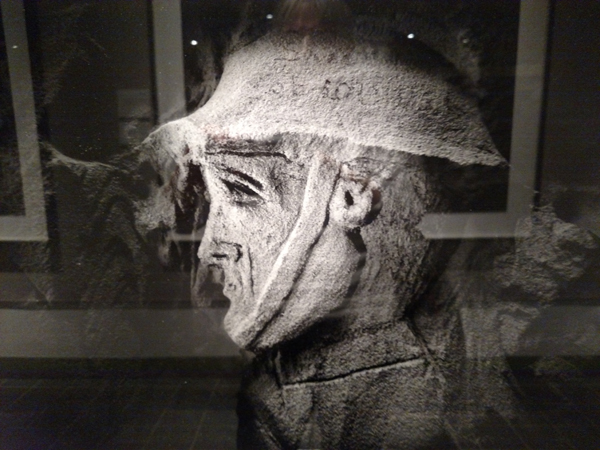 The other half of the exhibit was drawings made by 8 American Illustrators who were selected to record the war while embedded in the troops to capture all aspects of the war, including fighting.
The Engineer by Harvey Thomas Dunn