National Gallery of Art and a Cow
We returned our grand daughter Annabelle to Washington DC on January 2nd and while we were there we made a visit to the National Gallery specifically to see the newly renovated East Building. When we walked through the underground connector from the West Building and went up the stairs, nothing looked different. But they added 12,250 square Feet of new gallery space within the existing footprint, including two "soaring tower galleries" and a rooftop space. An employee also told me that elevators were installed to move up and down in the corner spaces by the towers. There appears to be a much bigger collection of Modern Art and I loved the collection.
There was an Alexander Calder exhibit at the top of Tower 2, and I drew my favorite wire cow! Someday I'll sketch his Josephine Baker Wire Sculpture when there is more time.
CalderCow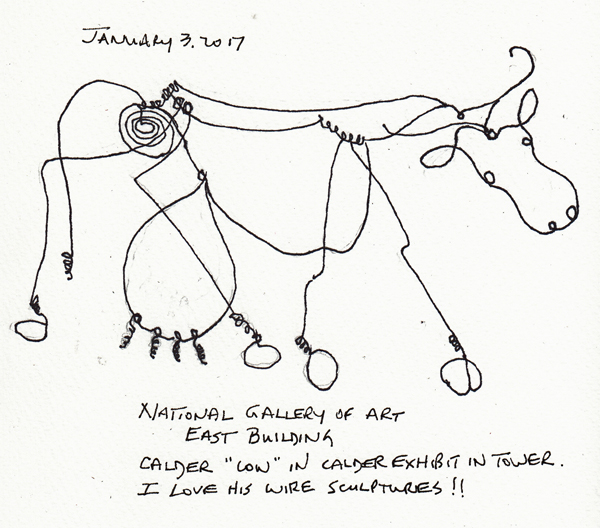 As I went through the galleries I took photos of art that I know Pat and Benedicte, my artist friends, would love and I'm posting them here so they can see them before we meet again for Master Drawing Week.
Another Max Beckmann Triptyck: The Argonauts 1949-50. This one wasn't in the recent Beckmann exhibit at the Met in NYC.
Jean Dubuffet: Building Facades 1946 This is very similar to the painting the 3 of us LOVE at the Met.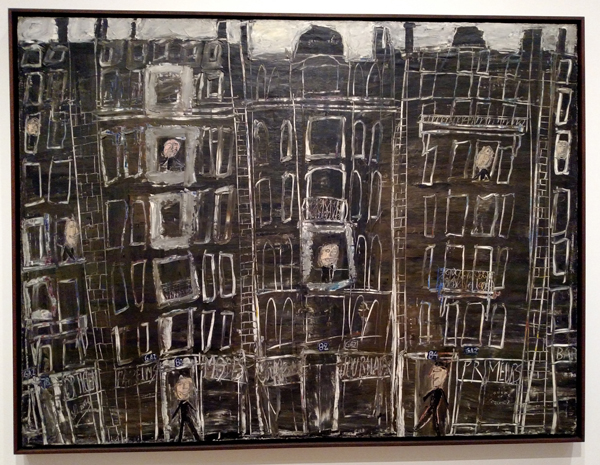 Another Dubuffet - crazy with color! La Ronde Des Images 1977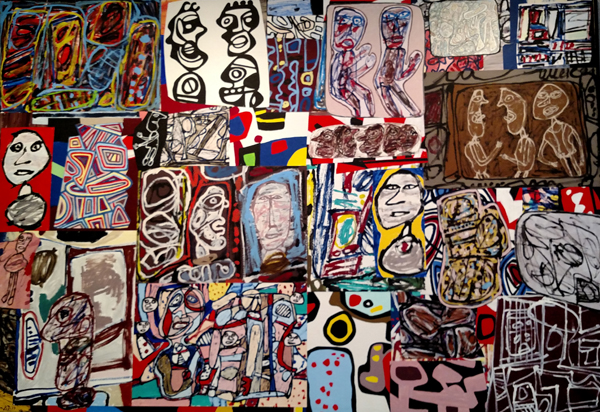 A William Kentridge Accordion Book: Portage 2000 Torn Black Paper on Encyclopedia Pages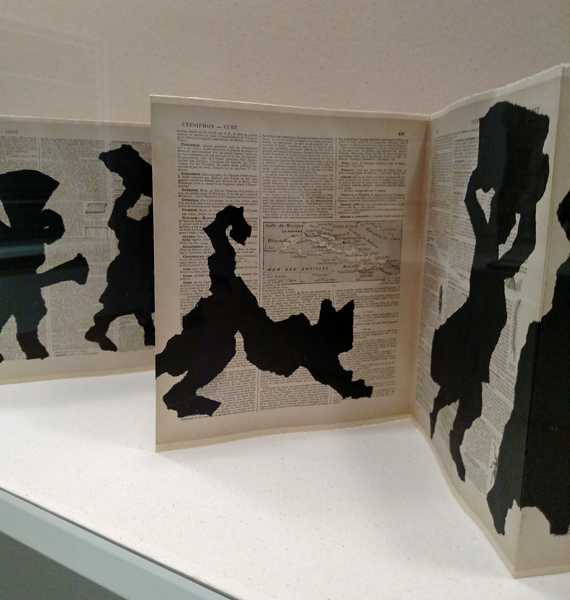 Pat and Benedicte - hope you enjoyed the small virtual exhibit of some of our favorite artists! Hurry home from France Benedicte. We need to go on our annual Master Drawing Pilgrimage here at the end of January.