Hirshhorn Museum in Washington DC
For the last week we were in Washington DC helping to take care of two of our grandchildren.
While they were in school on Friday we visited the Hirshhorn Museum (one of the Smithsoniam Museums on the Mall) and looked at their permanent collection for the first time in decades. I loved the Gallery that was full of DeKooning paintings and Giacometti sculptures and spent a few minutes sketching several pieces in my watercolor sketchbook.
These were three of the busts of his Brother Diego: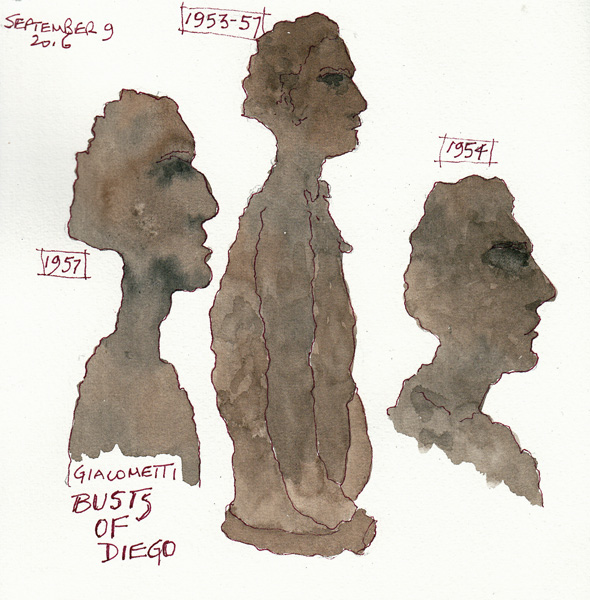 And this is one of my Favorite Dog Sculptures. I've seen it in other museums, and finally took time to sketch it. The painting was done later at home.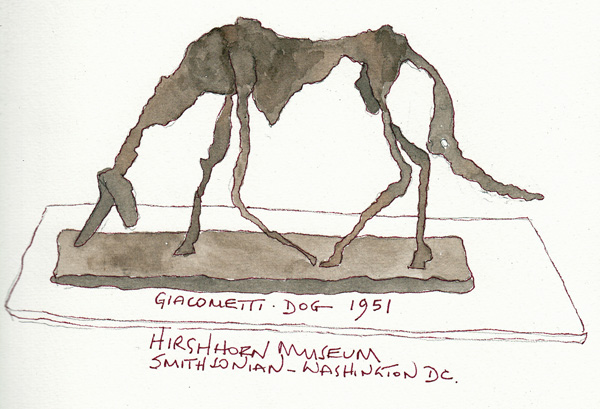 Midway around the circular gallery space there is a gorgeous room which overlooks the Mall, showing the other museums and the National Archives.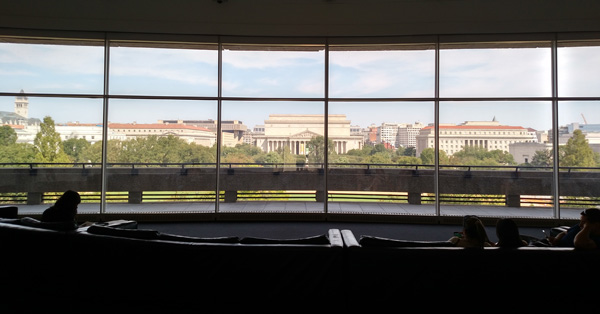 When I returned to pick up my husband, who was sitting in this room doing a crossword puzzle, I found an art class setting up to draw and paint the rooftops across the Mall. They were interested and very well behaved!
Art Smart Studio Class
I spent time talking to the Art Smart Lady, Lorina Harris, and was inspired to also draw one of the museum rooftops before we left.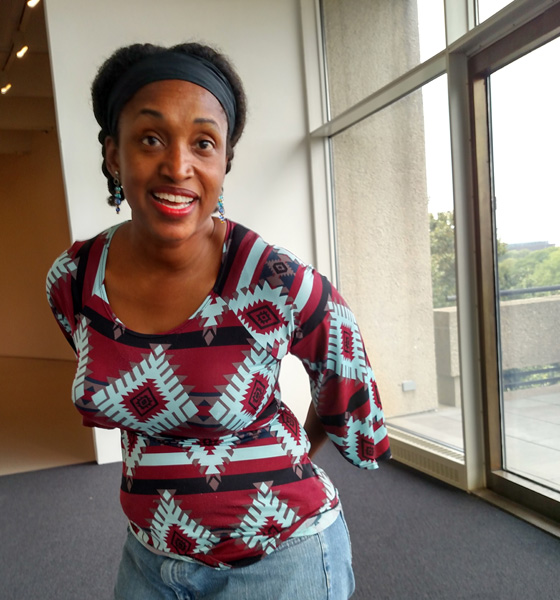 This is the West Wing of the National Gallery of Art.