Long Weekend in Washington DC
My Husband and I spent a long weekend with our Grandchildren in Washington DC. We don't see them nearly enough, so I like to add their photos in a blog post so I can document our visit. Our Grandson spent time with a wood carver when we were walking through a street market, and loved feeling the discarded wood chips.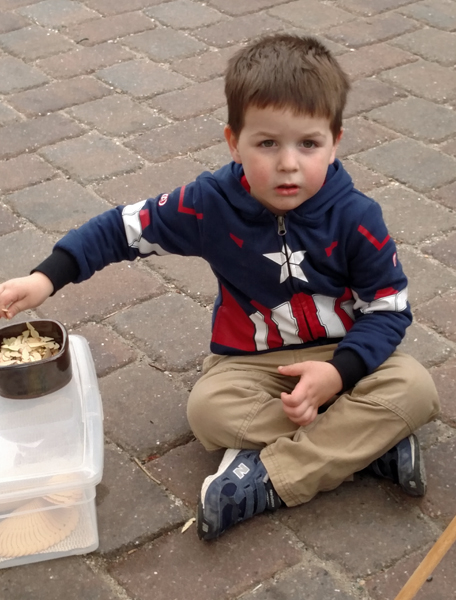 His big sister is harder for me to capture in a photo. We watched her with a little computer designed to teach kids how to code, but only saw the top of her head.
We also spent time painting together during the weekend and these are my sketchbook pages from our projects. I taught her how to make wet-in-wet watercolor backgrounds, and she saved hers to draw on after I left. I sketched two items that were close by for mine.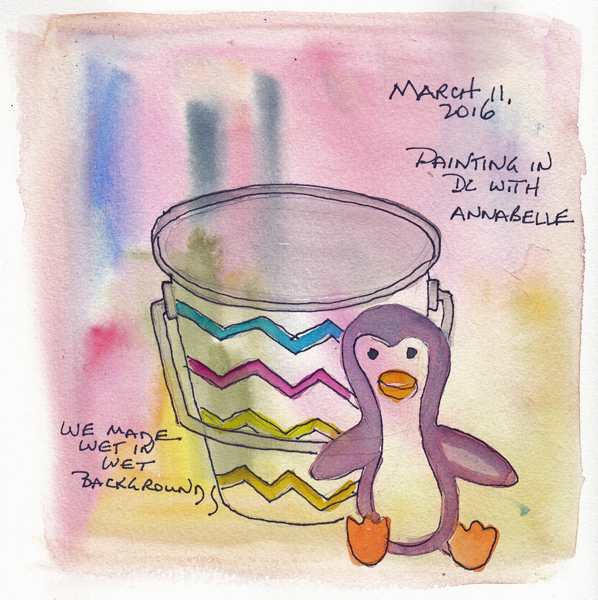 The next day we sketched some of the many daffodils blooming in the neighborhood.