I am currently taking Liz Steel's "Seeing Now Buildings" course online. Next to drawing figures, buildings are my second love. I've drawn buildings while sitting next to Liz on several of her visits to NYC. Her ability to "see" the structure of a building and draw it quickly is astounding. I was in Washington DC when I read through Lesson 1 and did my homework. I chose a church that was only several blocks from my son's house and it was a challenge.
My first sketch, drawing the edges, later became my final sketch. And I didn't have time to paint it on site and may keep it as a pen and ink sketch.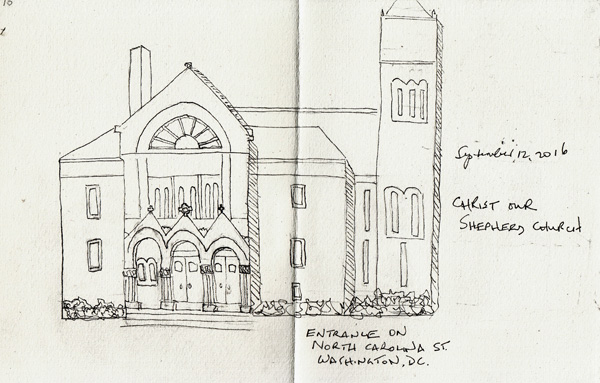 The second part of the Homework was to understand the building a little more by painting the shapes - including the negative shapes of the windows and doors and some shadow shapes. Liz said that this is great preparation for drawing looser - something I would like to learn to do.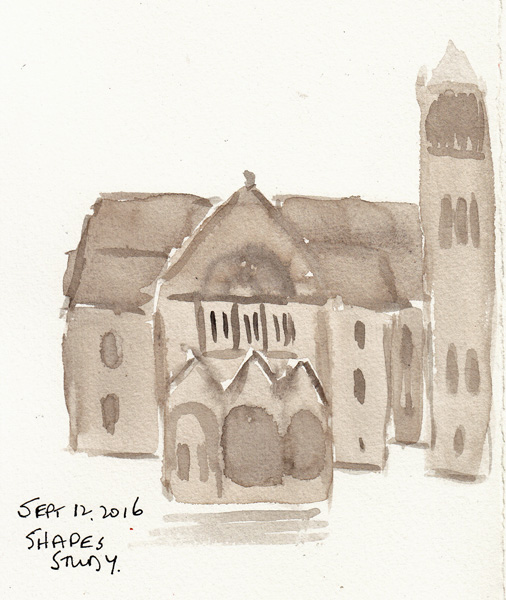 The 3rd part of our homework was to draw the volumes - based on the geometric shapes. This was definitely the most challenging part and I had to walk around the building for a better understanding.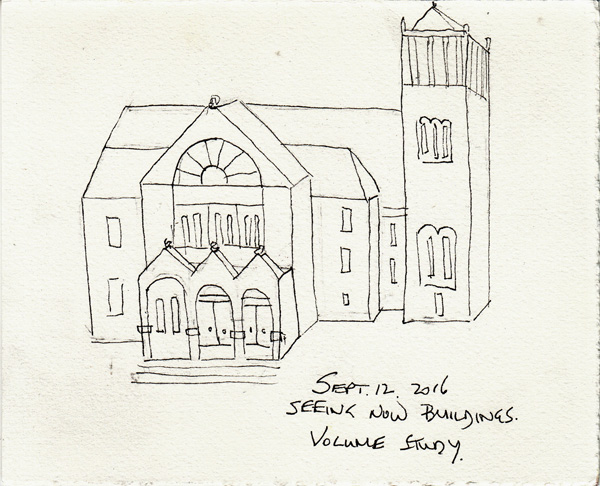 I had a much better understanding of the building after drawing edges, painting shapes, and determining the volumes. It will be fun to draw it again during another visit - preferably at a time when the leaves which covered so much of the building have fallen. I was very limited in my ability to see it from a distance, or in a photo.