Posing Modernity: Manet to Matisse
There is a wonderful exhibit at Wallach Art Gallery at Columbia University. Black models depicted in drawings, paintings, and sculpture by major artists are included in the exhibit. I enjoy sketching sculptures, and loved African Venus by Charles Henri-Joseph Cordier (1851).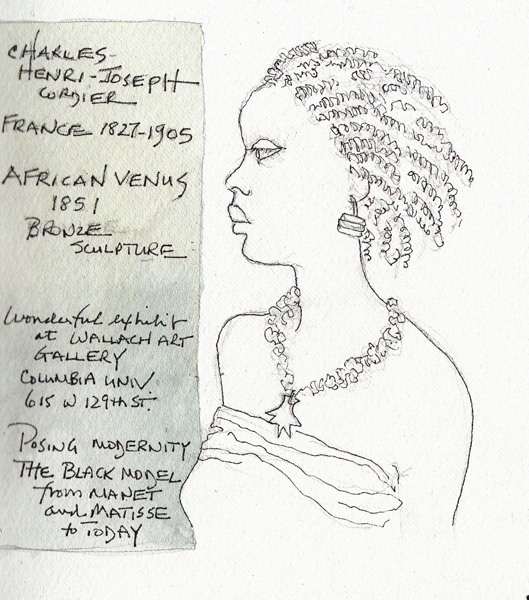 Here is the exhibit information which doesn't close until February 10th. The Gallery is in a building at 615 E. 129th Street, and is part of the newest campus for Columbia University. It is worth the trip uptown.