Neue Galerie: Auguste Macke and Franz Marc
My friends Pat and Eunice met me last week to see the Macke-Marc exhibit at Neue Galerie in Manhattan. This exhibit focuses on paintings and their lives between 1909 and 1914. Both artists died in WWI - Macke in 1914 and Marc in 1916. Between 1909 and 1914 they were friends, traveling and showing their works together, and they definitely influenced each others paintings. I love German expressionism and this exhibit was wonderful - the color alone was inspiring. I walked through the exhibit with my sketchbook open, and quickly drew shapes and figures as I went. The two page spread was painted at home.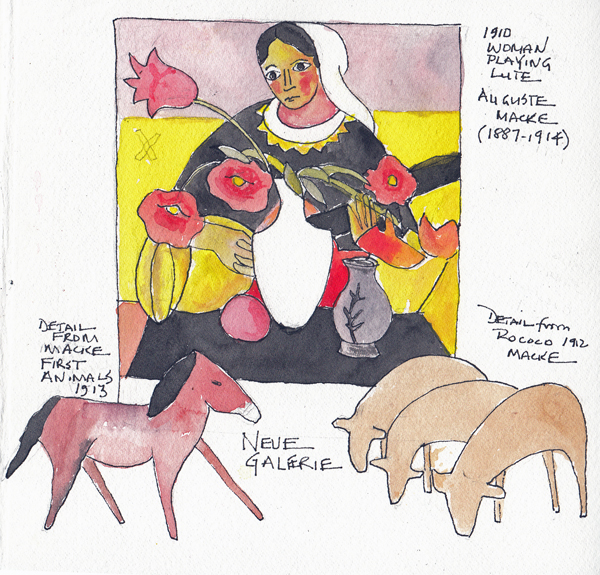 I saw the woman below in a previous exhibit at MoMA and sketched her and painted her then. I even made long magnetic bookmarks from prints I made from that painting. And I still love her!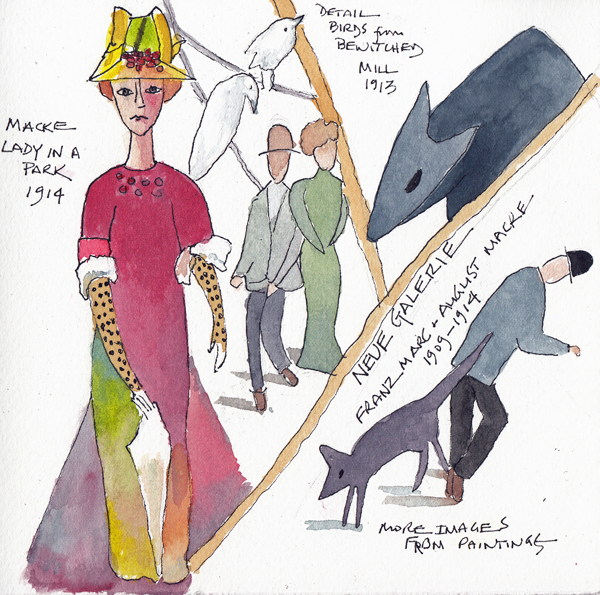 The exhibit closes January 21, 2019. The Klimt paintings, including Lady in Gold, are permanently on display and the small second floor gallery has wonderful drawings, hung 3 deep on 4 walls, by Klimt and Schiele.