Art After Breakfast
Danny Gregory wrote a book called Art Before Breakfast. My brain doesn't function until I have coffee, and when I had a wrist fracture last spring I seriously started drawing figures after breakfast. Each of these figures is drawn on the back of scrap copy paper, torn into quarters (5.5"high X 4.25"wide). I leave a pencil, black gel pen, and an art book of photos with people in action on my counter top. When I accumulate some drawings I cut them out and collage them in my sketchbook. This practice keeps me drawing even when I don't have more time for other art projects.
Full double page sketchbook spread photographed: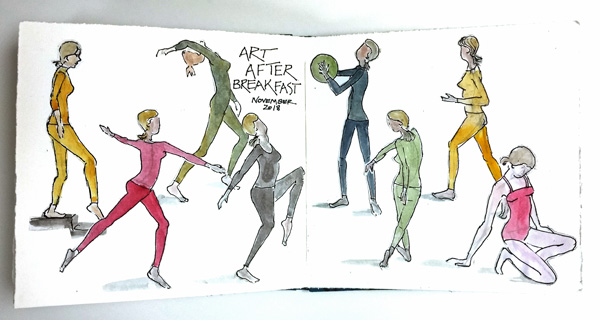 Left Page Scanned: Visible pencil lines on the figures are my lines of action. I use them to direct my pen drawings of the actual figures.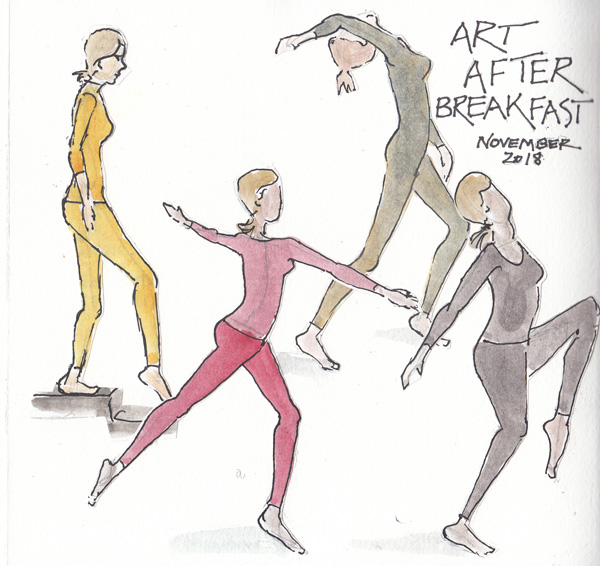 Right Page Scanned