Best Art Exhibits in New York City
There are many art auction houses in New York City, but Christies and Sothebys are the big ones. Twice each year I go to the previews for their Impressionist - Modern - Post War - and Contemporary Auctions. It is an opportunity to see many paintings, drawings, and sculptures that are only seen as they move through the secondary art market. They have auctions in many other major cities in the world, and if you live near one I encourage you to search their websites and go to a preview. I usually walk through all of the galleries, just enjoying lesser known works and then select a favorite to draw. They all need to be painted at home. At Sothebys I saw this painting for a French Brewery Poster by Wassily Kandinsky. I not only loved the image, but also wondered how I would paint the white over brown. While in London I bought Dr Ph Martins Bleed Proof White and that was how I did it.
Wassily Kandinsky (Gouache on Paper 1906-7)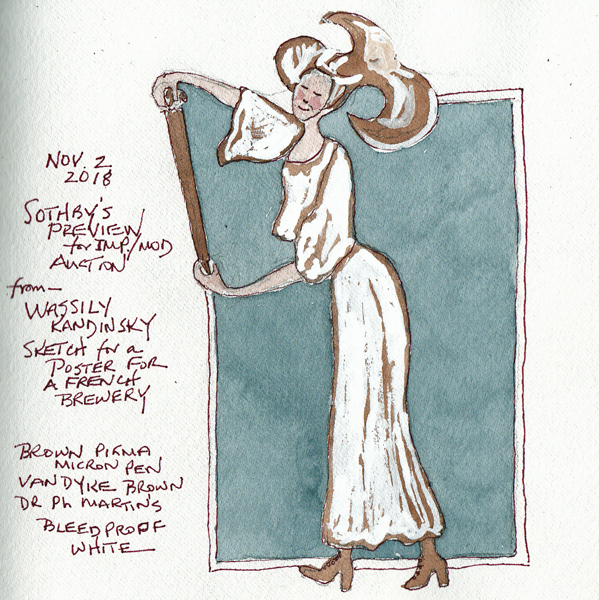 I also took a photo of this Matisse Drawing (Mademoiselle Yvonne Landsberg 1914 Charcoal on Paper)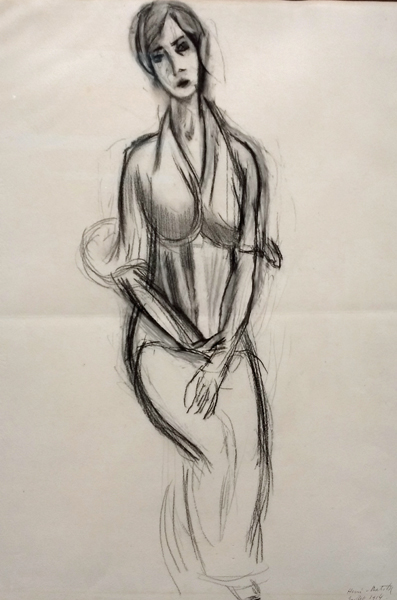 And this Vlaminck which was more like a "wonky" Soutine village, than a Vlaminck one (1910 oil on canvas)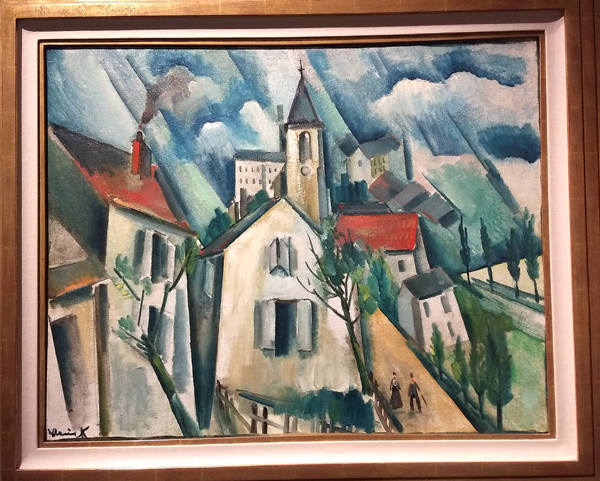 The following weekend I went to the previews at Christies and there were 5 of my favorite Degas Sculptures. I sketched and painted one and tried to photograph all 5 from this private collection. She is 22 inches high, and sold at auction for $825,000!
Edgar Degas (Bronze 1927)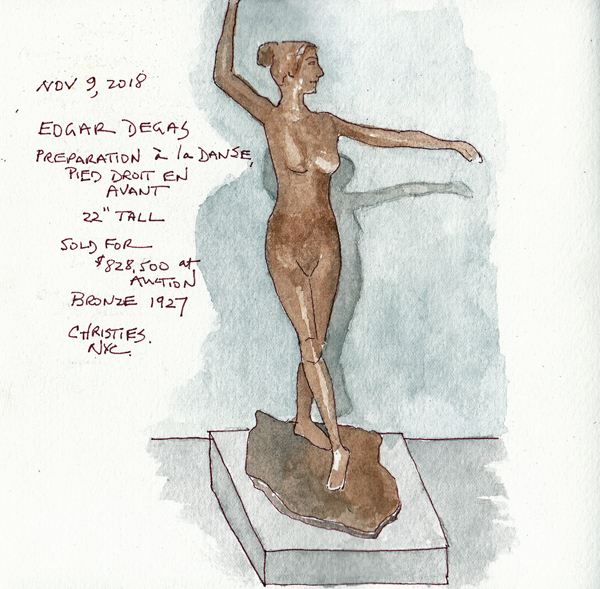 Here are two photographs that I was able to take quickly when there weren't people standing in front of them.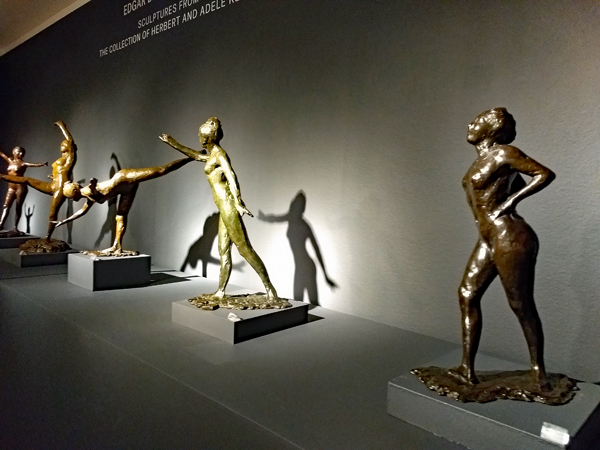 And these were the 3 at the far end of the 5 in the photo above.