We Are Going to Paris!
I made a recycled book from a $2.00 used book as my travel sketchbook and showed it previously in a blog post.
http://www.paperandthreads.com/2014/09/making_a_travel_sketchbook_for.php
I've done some preliminary drawing/painting etc before we begin and wanted to add those pages to my blog now. I love "trip anticipation" and these steps make the upcoming trip even more fun.
Here is the cover of the book - and it has 32 pages of varying size watercolor folios mixed with some original pages of Atget's B and W photos.
I sketched and painted a vintage Paris Metro sign in the Scupture Garden at MoMA this summer and decided to print it out and collage it for the title page of the sketchbook. I will add my identifying and contact information here.
This is a small page and the word Paris is actually cut-out letters at the edge of the next page.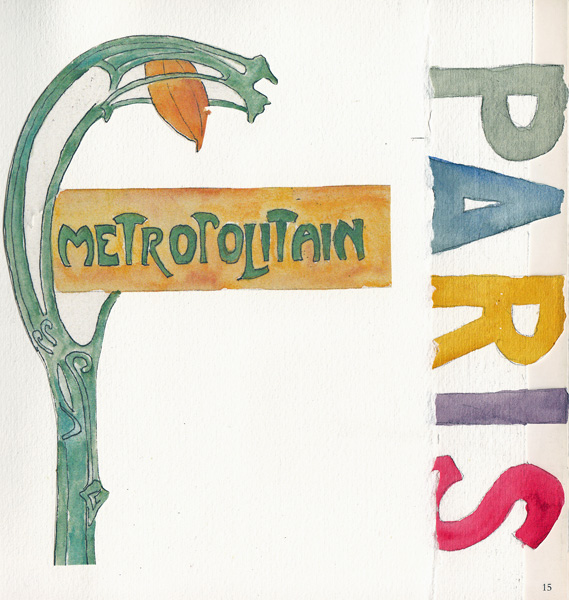 This is Page 2 - and contains Mickey - the Sendak traveler I put in all of my overseas travel sketchbooks. The two squares are part of the 2" paintings I do - one for each day of our trip.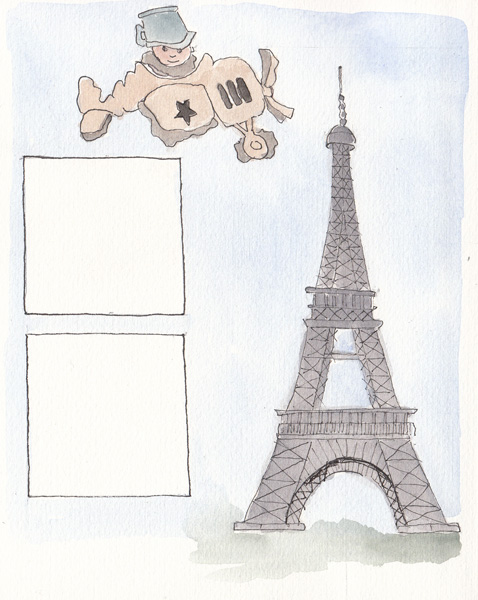 Here is page 3 with the cut-away Paris Letters and some more 2" squares for drawing.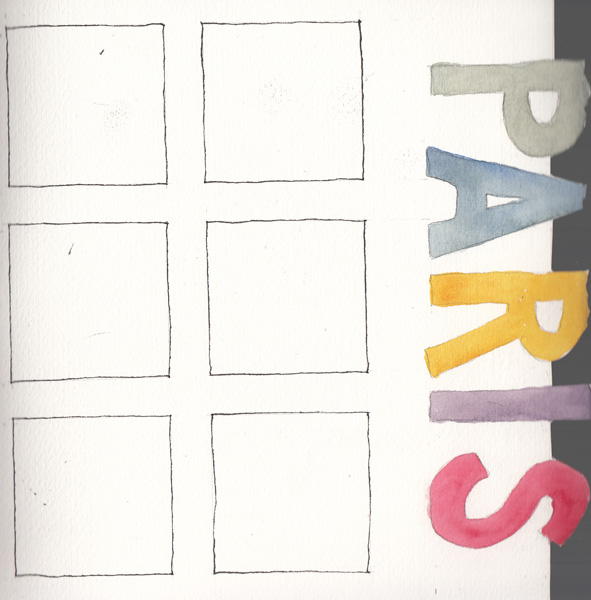 Page 4 is a scanned and collaged map of the center of Paris. I love maps and even still have one with all of our walks from our first 2 week trip there many, many years ago outlined in marker.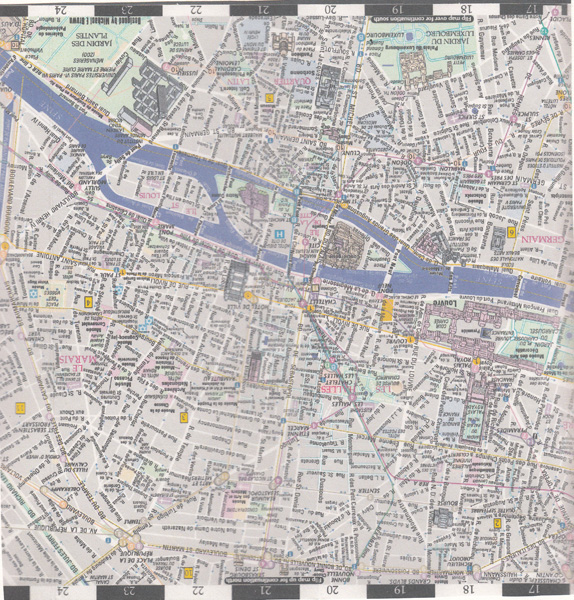 Page 5 is one of the original Atget page folios I bound into my book. Don't you just love the old lingerie shop?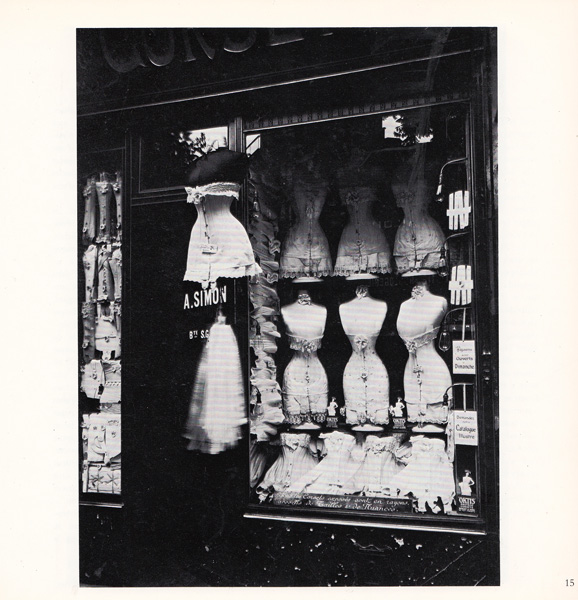 Page 6 will have our itinerary, collaged over the original French text from the preceding page, with our rental apartment address.
And Page 7 has my map of Ile St. Louis - the location of our apartment. The other places we frequent on the island will be added to this page when we arrive. We rented an apartment on Ile De La Cite several times and were thrilled to be staying now on the other island in a 17th C. building, above a boulangerie.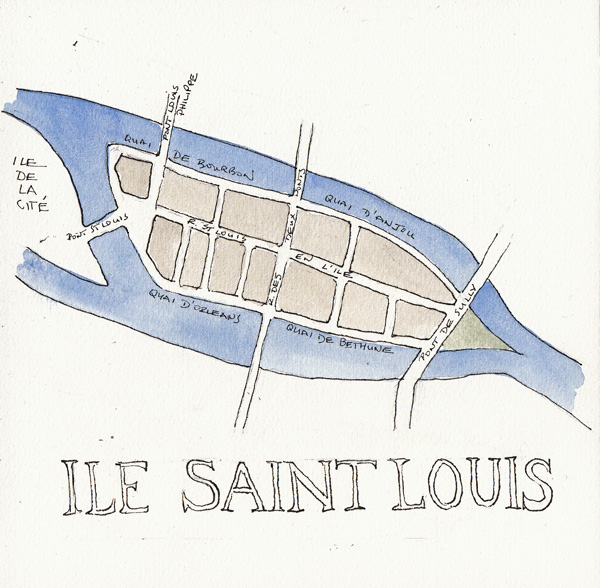 When I'm traveling with my husband, we walk lots and just stop at places that look interesting, and in the process I do quick sketches - painting them then or later in the day. I have no idea what the watercolor paintings will be like in this book, but I loved Koosje Koene's travel pages of what she wore that day - and what they ate that day! When we went to Venice in 2012, I sketched and painted the clothes I brought - inspired by a very old illustration from a travel sketchbook in an exhibit at the Morgan Library. And in Venice I did a painting of several gondoliers showing what they wore!