Art on Silk
Our final project for my Fashion Institute of Technology class was a dye painting on a silk scarf. The design was our choice - and we could use any of the many techniques we learned to execute it. We needed to create our possible design as homework and bring several thumbnail sketches to class for discussion. We then completed the scarf over the last few weeks of the semester.
I discovered and fell in love with a very large wall clock when my daughter and her family were living in London. It was high in a stairwell at Michael Hoppen Gallery on Jubilee Place, off King's Road, in Chelsea. This is the clock on a wall full of posters and photographs.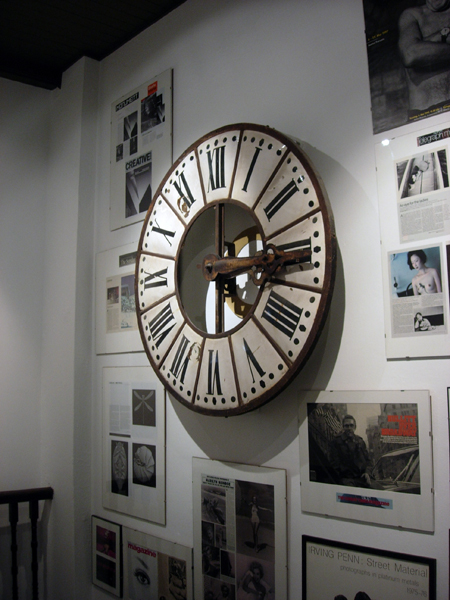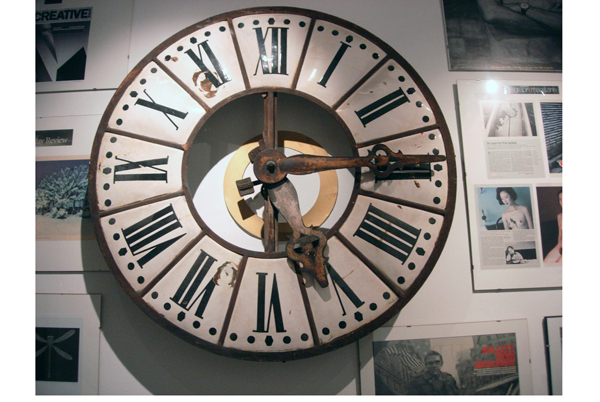 I painted the clock in watercolors for my London sketchbooks in 2007.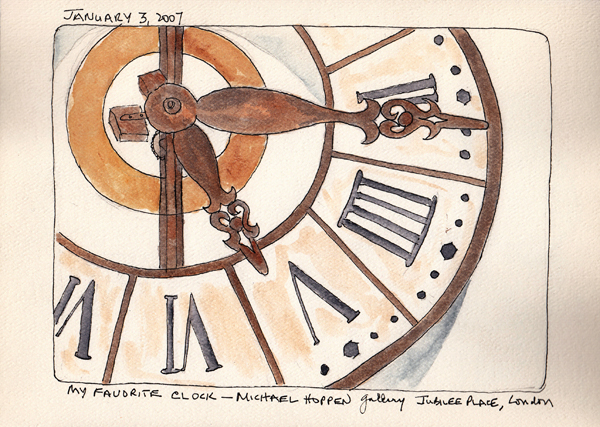 And then created several thumbnail sketches in which the image was cropped.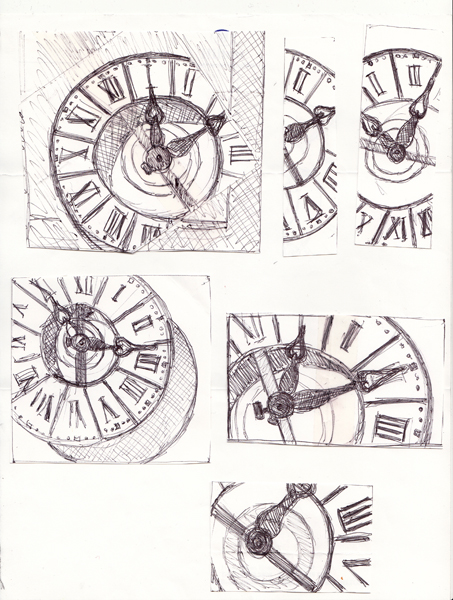 We prepared a 36 x 36" cartoon of our designs, transferred them to the silk scarf, and painted them with Sennelier dyes - mixing all of our colors from the 3 primary colors plus black. I used several different techniques to dye paint the image and here is my finished scarf - hanging on white paper on our classroom wall in our final class.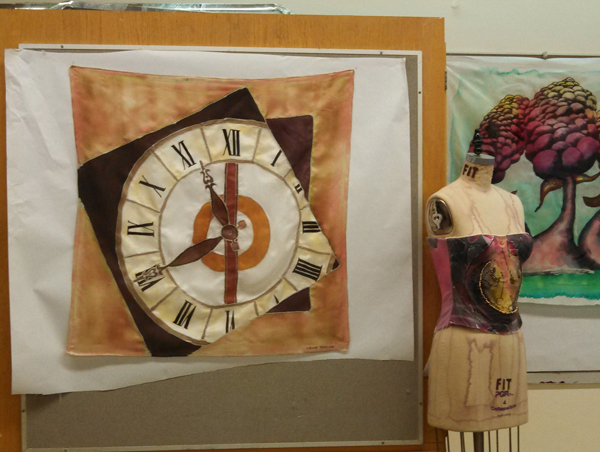 My original experience dye painting silk was in 1991-2 - and I made each of my 3 children a 6 foot square, quilted, dye painted, silk wedding canopy (chuppah) - in 1999, 2004, and 2005.
Here are pictures of the 3 chuppahs:
http://www.paperandthreads.com/2006/10/quilted_silk_wedding_chuppahs.php
I LOVED spending 4 hours per week, in a well equipped surface design classroom this semester and learned new techniques from a professor who worked as a textile designer in the industry. Now what??