Studying One Watercolor A Day
I'm slowly working my way through Veronica Lawlor's book One Watercolor A Day - taking weeks instead of days to do the exercises. I am a self-taught watercolor painter and thought these exercises might be fun - quicker, looser, and more wet-in-wet.
Day/Exercise 11: Children's Toys
This was the very first toy I bought - when my daughter was pregnant with our first grandchild. Trudi the duck still lives among the toys at Grandma's house.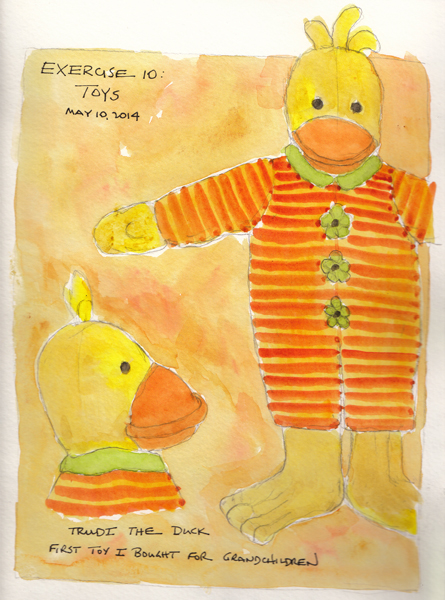 Day/Exercise 12: Flowers
The flowers were painted from photos I took. The top one is from above, looking down into a dense flower garden. I used pencil to mark off the area of the flowers, then painted them. The background was added wet-in-wet. The second is a cone flower picture that I painted without using a preliminary drawing. When it was dry I added a few pencil marks for definition.