Faces and Hands
Central Park Sketching and Art Meetup Group: We met yesterday at Stuyvesant Square for a Portrait Party. Four of us sat together and simultaneously sketched each other. It was somewhat difficult to sketch a face when our subjects were also sketching - but it made for some good laughs.
After the first hour, three more members joined us, increasing our number of subjects. I used a plain 2B mechanical pencil and just added one portrait after another to a large sheet of watercolor paper. In the end, I decided not to add paint....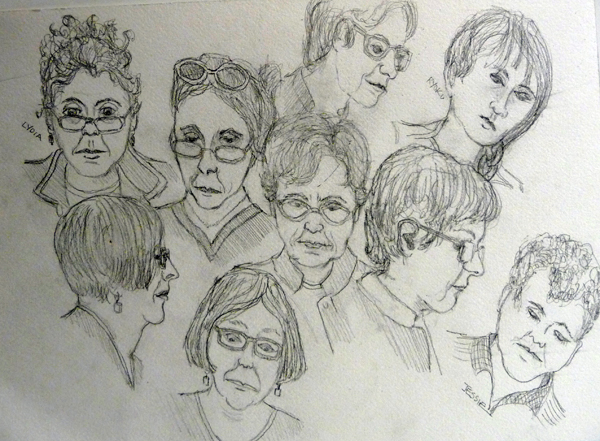 My husband and I are watching "A Touch of Frost" - a British police procedural - and last week Netflix posted a May 28 end date. I took a screen shot and sketched Jack Frost and his superior Norman Mullet to remember how much we enjoyed this sensitive, curmudgeonly, unorthodox, brilliant detective.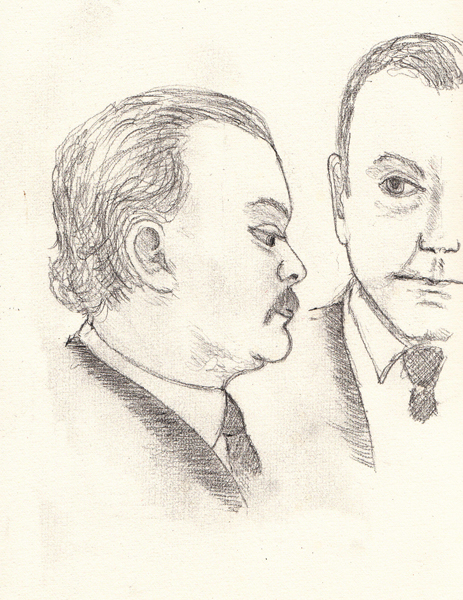 I periodically do a quick sketch of my 95 year old mother. Most don't look like her, but the sketch ladies resemble each other. This profile is a little better than my full face sketches.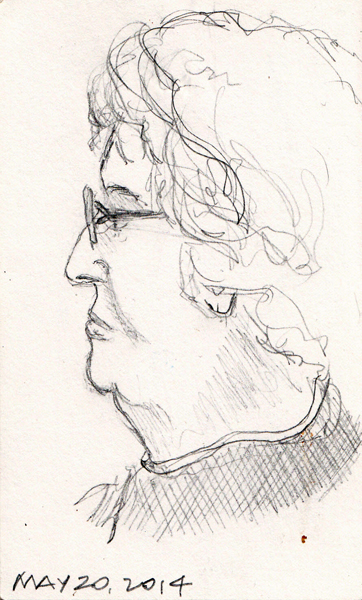 I constantly practice drawing hands. The Met had a wonderful exhibit by the 19th C sculptor Carpeaux and I loved seeing his practice drawings. Here are 3 pages - one drawn from a Carpeaux sketchbook drawing, and the other two from magazine drawings.