Quilted Silk Wedding Chuppahs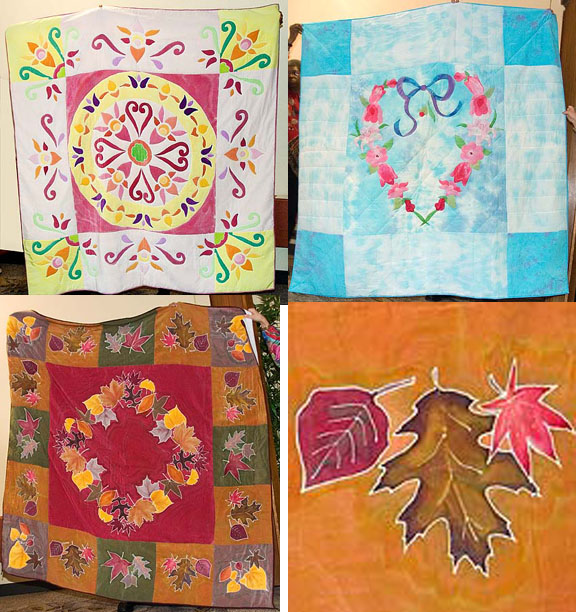 None of my current "threads" projects are close to being done. I have 2 wedding quilts and one baby quilt in the process of being quilted or pieced. And I'm hand piecing a Liberty of London quilt during this year of London travel to have a wonderful textile memory to go along with my travel sketchbooks.
I just learned that many visitors to this blog find it because they search on images of chuppahs (as I once did when I started thinking about this project when my first child was married). The images previously posted all show them suspended at the wedding ceremonies of my 3 children. Here are photos of all 3 showing the actual design. They are all 6 feet square and made from hand-dyed crepe de chine that I made using procion MX dyes. They are hand quilted using silk thread. The yellow/pink chuppah was made using a wax resist. The blue chuppah is machine appliqued using many individually dyed fabrics, and the autumn leaves chuppah was drawn with a commercial silk resist from Prochem and painted with dyes using watercolor methods.