Charlie and William's Pet Mice
We have more mice in our house! These are called Rice Mice because they are filled with rice based on an old Danish tradition. There is a long story to these little children's toys, and their brothers and sisters appeared on my blog in the past when I made them for other grandchildren. Charlie is 1 and William turned 2 yesterday.
There was so much interest in the book and pattern, that I contacted my former professor and it was updated and republished. Here is most of the information for anyone who wants to trace back the story.
http://www.paperandthreads.com/2010/10/rice_mice_are_nice_mice.php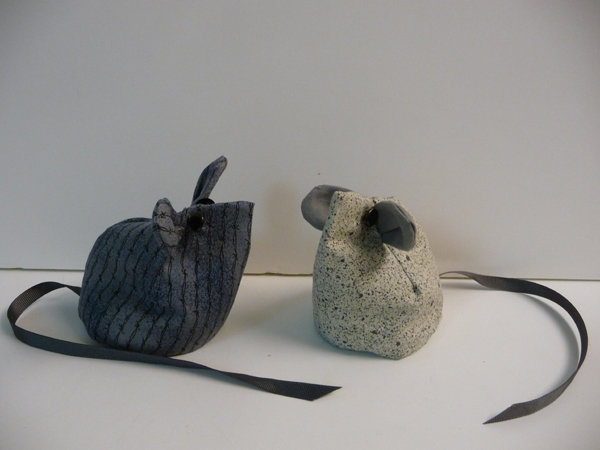 Here is my sketchbook page to capture the latest members of our Rice Mice family.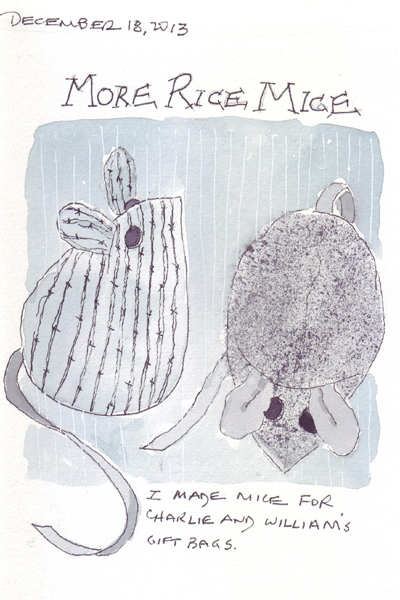 We have beautiful Christmas trees in front of our apartment, and they finally got the wiring fixed, They make me very happy and I always try to paint one of the trees. My gold gouache lights don't show up in the scan, but they are very shiny in person. Happy Holidays to Everyone!