Christmas With Sydney
Last Friday I picked Sydney up at school for our 4th annual Birthday-Christmas trip to Rockefeller Center to have lunch, and Bryant Park to see the Christmas Village, watch the skaters, and eat dessert. The end of our walk is always Beads World - her favorite store in the Garment District. While we were eating lunch in 30 Rock, she took photos of the Santa skating on the ice skating rink and later that day I sketched and painted from the photo.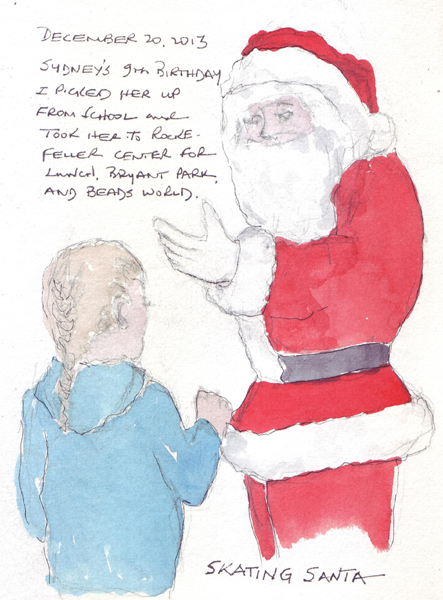 I took Sydney to see the New York City Ballet Nutcracker 4 years in a row. Twenty five years ago we took her mother and her brothers to see Phantom of the Opera right after it opened on Broadway and suggested that we see it this year instead of the ballet. It is the longest running Broadway show in history and it is still full for every performance. We both loved it!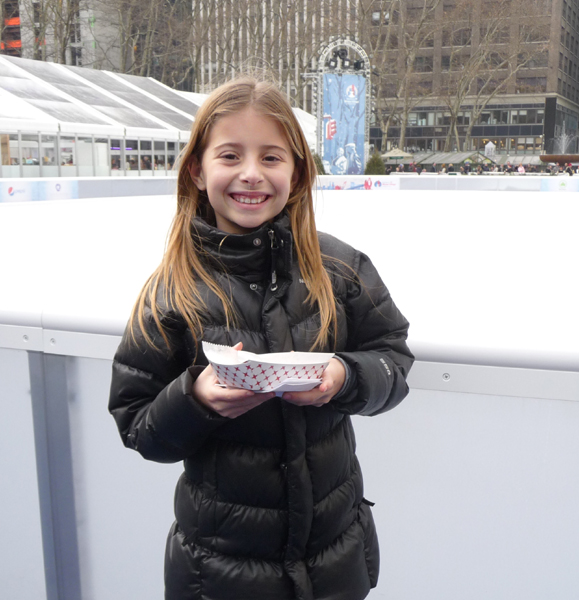 This is my quilted Christmas tree, made in 1992, and hung in my studio at Christmas each year since then. There are small wood ornaments and strings of colored lights that I added after quilting it. As I make Christmas presents for my grandchildren each year in my studio, I thoroughly enjoy my little tree! I hope that it continues to grow old with my grandchildren.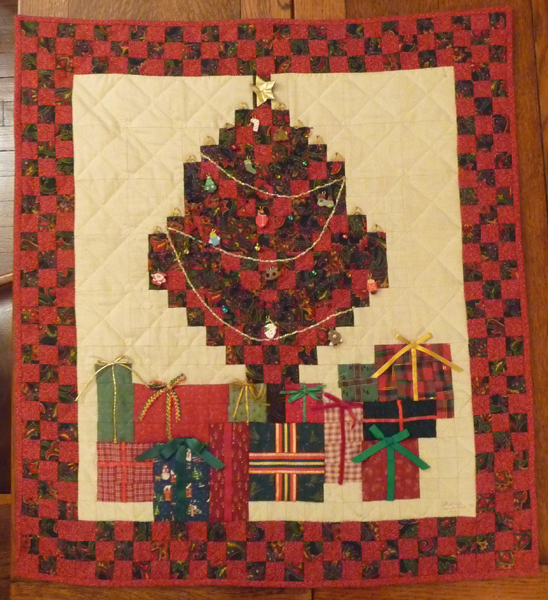 On Sunday I spent one more day in my studio for this year and made Sydney a Teal Blue minky elephant like I made for Charlie and posted a week ago. Shhhh! It is a surprise! All she wanted this year as a gift from us was money toward custom made sneakers - and with a Birthday last week and now Christmas, I wanted a little surprise for her.
Last night, as I made a list of my last minute tasks before Christmas Eve dinner in our apartment, I was inspired to paint a Christmas tree ball in my sketchbook. The idea came from a watercolor artist I follow (Suzanne Smith if I remember correctly) and I wanted to try to create a reflection using a wet in wet technique.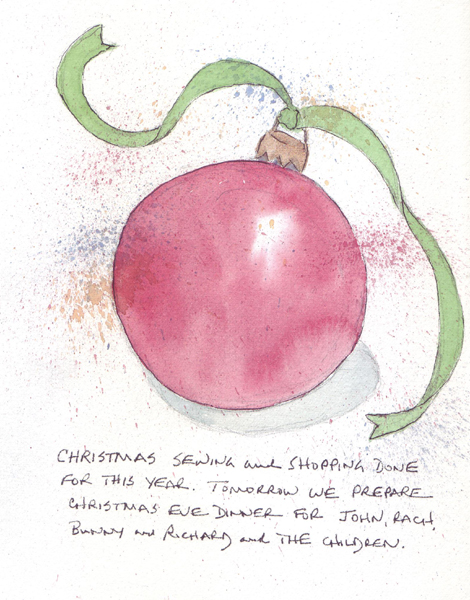 Now signing off until after the Holiday....
HAPPY HOLIDAYS FROM OUR FAMILY TO YOURS!