Rice Mice Are Nice Mice - and How To Make One
WARNING: This is a long Post
Several years ago, I posted photos and journal pages about Rice Mice that I made for Christmas decorations and for my grand children's stockings.
Here is the link: http://www.paperandthreads.com/2008/12/the_wife_of_one_of.php
Most of the important information about the origin of these handmade toys and my love of them is in that blog post and very important to the rest of the story.
I had so many requests for information about where to buy the book, that I contacted Dr. Sam Refetoff and met with him and his current wife Heather when they were visiting New York City and plans began to update and publish a new edition of the book. Heather worked with Ann Goodman Hayes, one of the original co-authors, and I closely followed the progress of the project. The 2nd Edition is now available.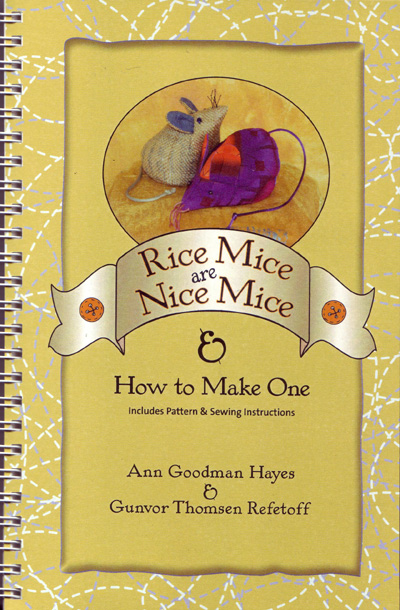 To obtain copies, contact Ann Hayes: annhayes@ionsky.com
I read all of the poems in the book to my grand children, ages 3, 5, and 7, this weekend over breakfast and once again needed to make a Rouse Mouse - singular of Rice Mice.
There are new poems in this edition and lovely line drawings. Here is one I thought was appropriate for this blog.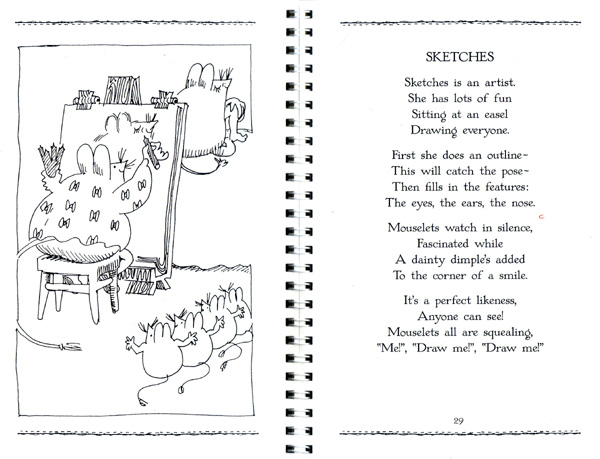 And here is happy Sydney, still in her nightgown this morning, with her new mouse. She selected the fabric, buttons, and tail from my plentiful stash and then worked with me right up to the point where we added the rice.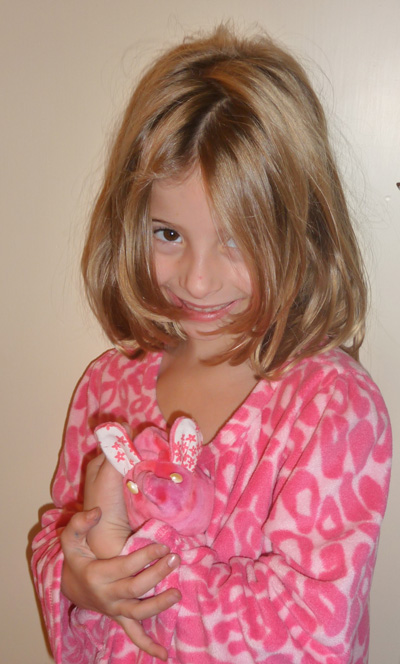 And here are the photos of the furry little creature.