Christmas for Charlie - 2013
Last year Charlie, our 8th grandchild, was only 3 months old at Christmas. I made him a Christmas stocking, but not a gift bag. Over the years I made stockings and giftbags for all of our children, their spouses, and children. So this year I made Charlie his gift bag.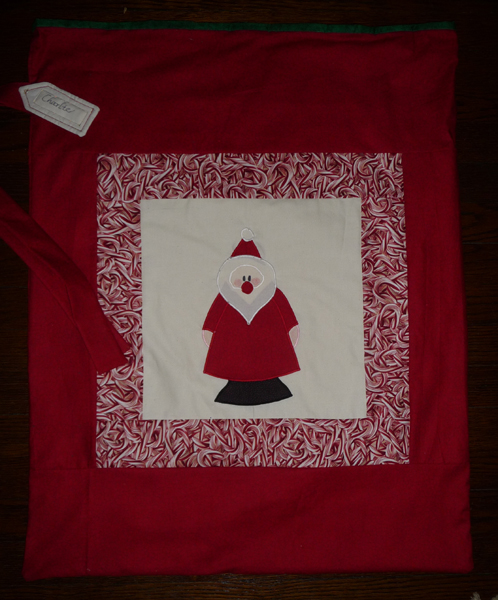 The Santa image was drawn from a photo I used in 1976 to create a santa ornament. I have no idea which magazine it came from.
This is our 2013 Christmas tree with all of the gift bags filled and placed at the bottom of the tree. They are not complete yet, but it is the easiest place to hide presents from the kids.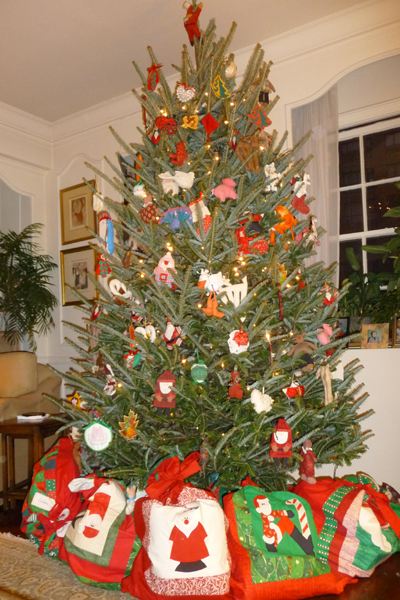 I made Charlie a blanket, a pillow, and a stuffed elephant out of that incredibly soft, plush fabric known as "minky." His big brothers each have the same blanket and pillow, in different colors, from last year. The elephant was made from a pattern from "Carol's Zoo."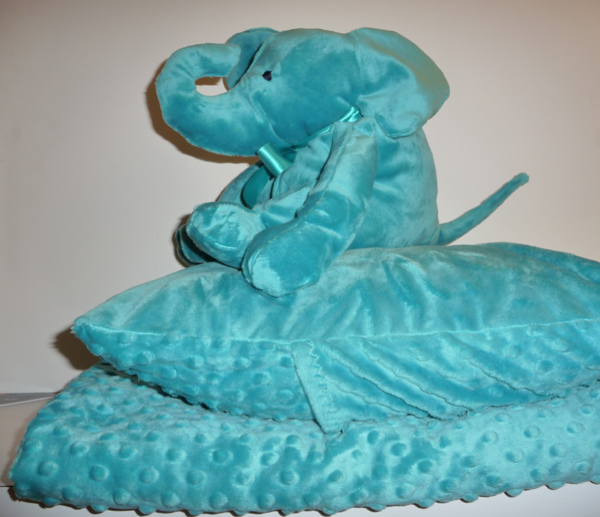 I love the elephant, and remember the fun I had drawing and painting more than 20 elephants last winter. Here is my teal blue elephant which I painted in my sketchback for Charlie.