Finding My Own Visual Language
I'm still working on Exercise 2 from the Visual Language book pictured below. It is an out of print book that I bought on Amazon. In this exercise I need to take the square I "fractured" in exercise 1 and create one square stamp each day for 30 days.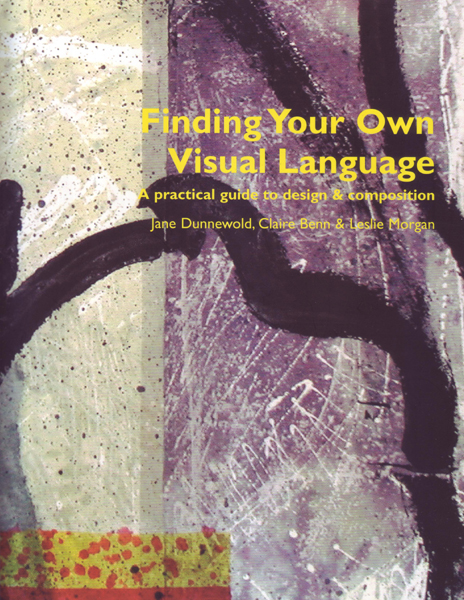 I think that these exercises are fun and important for abstract art - including collage and surface design on fabric. I still worry that I won't be able to create another 1" square stamp, but as I work I find all new variations. I rarely work in a series, but marvel at the creative benefits. This is an open-ended project for me, and I will periodically post the exercises I'm doing. Posting the exercises is as much for me as readers, to keep me inspired and on track.
Here are stamps #7- 18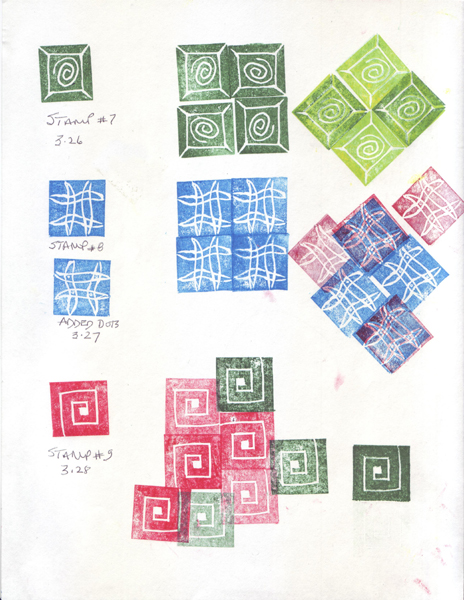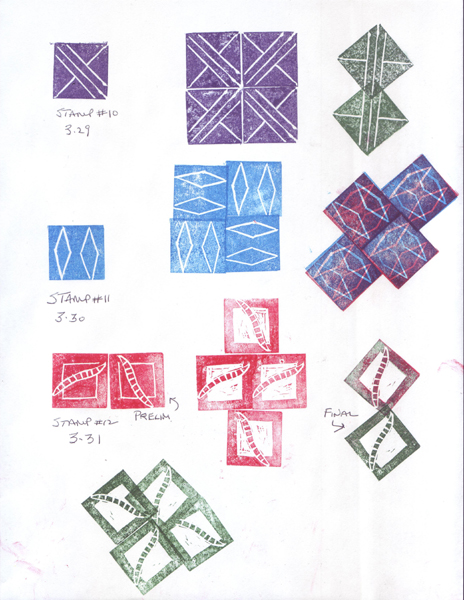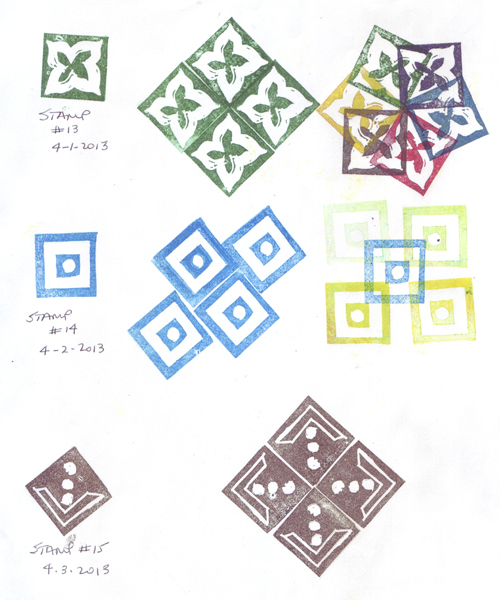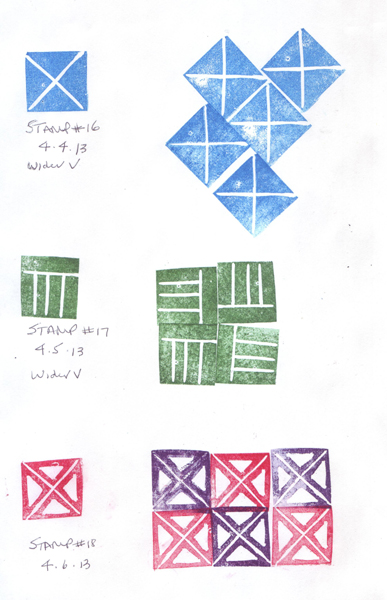 I definitely feel more comfortable carving the stamps with Speedball Cutting Tools and Speedy Carve. You can see the first Exercise and the initial 6 stamps from Exercise 2 in this blog category http://www.paperandthreads.com/2013/03/another_project_begins_1.php