2nd Annual Master Print Using Fun Foam
Pat Gaignat, who wrote an article about this process in Cloth, Paper Scissors in the Sept-Oct 2010 issue, taught our small art group to make fun foam art stamps. One year ago we "interpreted" a painting by Cranach using this process. Last Christmas I posted a tutorial for making a simple Santa stamp in 4 colors. Today we met and interpreted an Indian painting from the new Islamic Galleries at the Metropolitan Museum of Art.
Here is the painting that inspired us: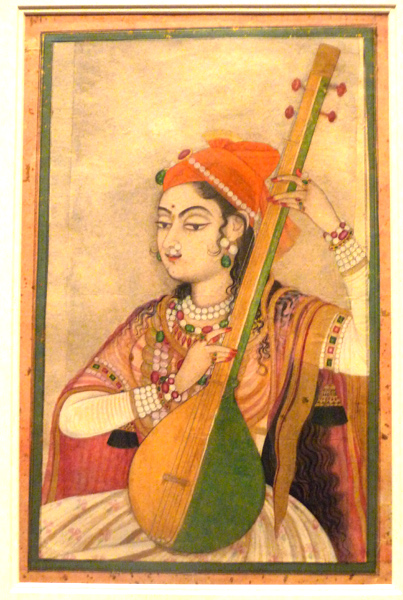 I sketched her to simplify the image.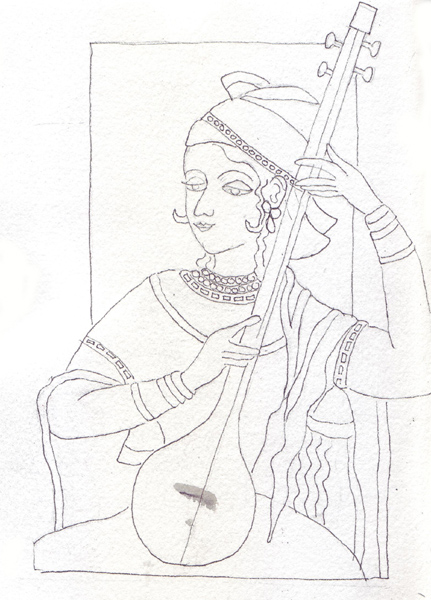 Then I painted it to work on ways to simplify the colors.
Today was the day that we met and created stamps for our painting - laughing, swearing, having lunch, and finally printing out one copy. Here is my print - using a limited stamp pad palette
It is certainly an exercise that must be working our neurons. And having made stamps for such a complex image, less complicated ones are really easy.