Busy Weekend
We had 5 of our grandchildren here Saturday and then for an overnight visit - and we braved the crushing crowds at sunset to take them to see Rockefeller Center and the gorgeous Christmas tree. Their parents were very afraid that we might lose one! They were great - and very impressed. Unfortunately the 2 year old fell asleep as soon as we unfolded his stroller and started to walk away from the subway.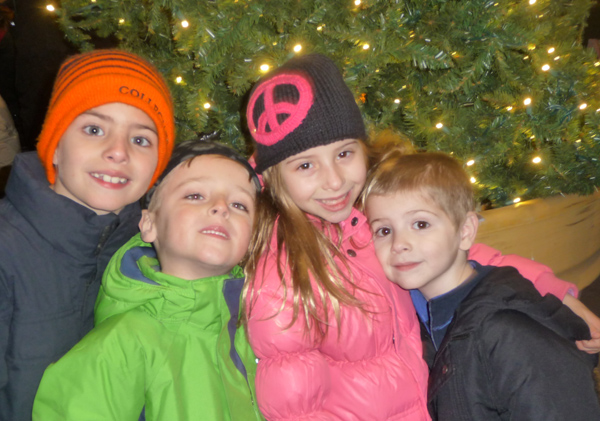 When they left Sunday, I resumed quilting a new baby quilt for our 7th grandchild - due next Saturday. I put the last stitch in at 11:45 PM - logging in many hours yesterday watching Downton Abbey on PBS. This quilt was machine pieced and hand quilted - a total of about 60-75 hours.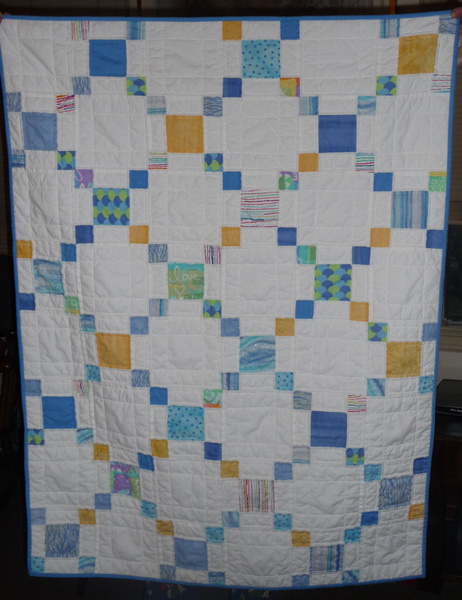 I finished making the princess dress and newborn sleeper - and those are ready to go to Washington DC. And 9 of the Christmas ornaments that I made for this year are done - 3 more to go.