Ink Paintings on Fabric and Paper
I just returned from the International Quilt Festival which is held in Houston, Texas annually. It is a wonderful mixture of classes, exhibits, and vendors. This year, my Everyday Matters friend Raena joined me, for the second year, for part of a day. She doesn't quilt, but the doll exhibit gives us something fun to sketch together. My doll sketches aren't painted yet, so they won't be posted until later this week.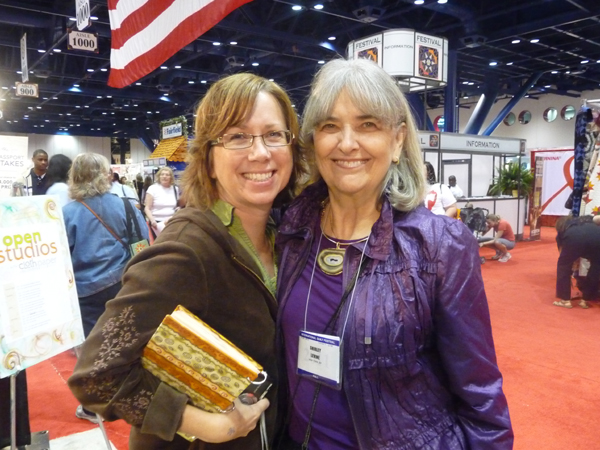 Instead, I'm posting a bug I painted on fabric with Tsukineko inks in my class with Judy Coates Perez, and two continuous line contour drawings which I'm still loving for quick, slightly wonky images.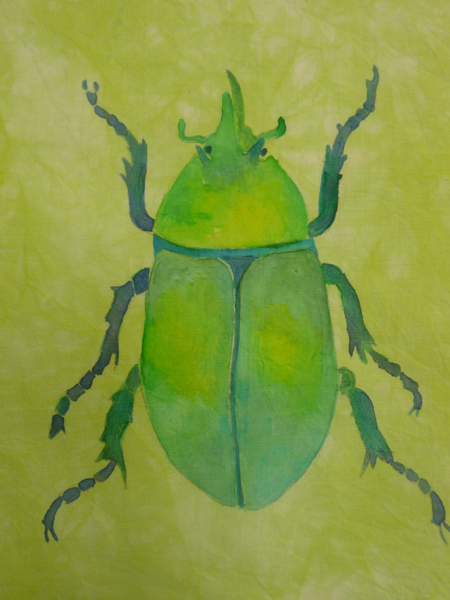 The first is drawn on tinted paper - my pencil case contents. The second are the tools that I used for my second Quilt Festival class - soy wax resist and instant dyes on silk with Ginny Eckley.