Sketching With Raena in Houston
While I was at the Houston Quilt Festival, I spent a wonderful afternoon with Raena, one of the EDM members who lives in Houston. We've exchanged comments on our blog entries, but never met in person, so this was a great place to sketch together. We each selected one of the dolls from the exhibit to sketch and then sat and talked and painted for the remaining time before she had to leave. Here is my doll sketch.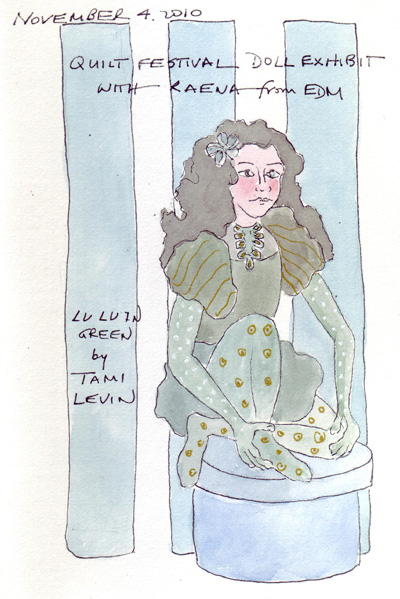 And here are Raena and I - photographed by an anonymous Quilt Festival attendee who surprised us by actually having read Danny Gregory's book Everyday Matters.