Sea Gulls on the Beach
I sketched and painted the sea gulls from two of the reference photos I posted here last week. Over the summer I become obsessed with getting photos of them as they start moving away from me and then take off and fly. Their wings are soooooo long. Stay tuned for more photos and drawings next week as we return to the beach.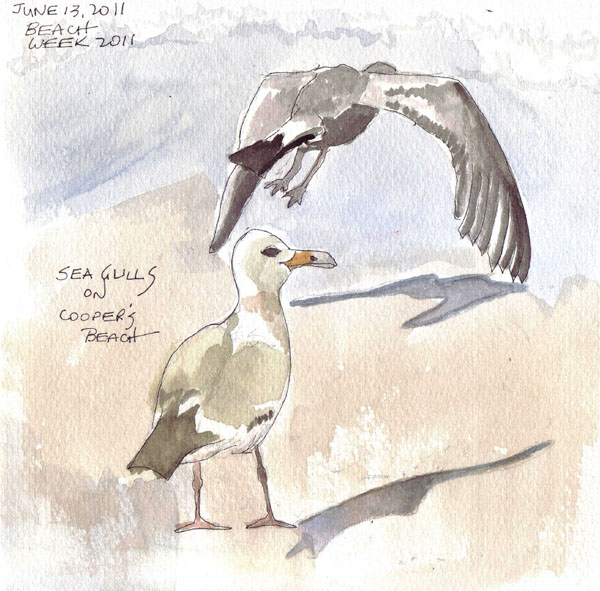 I found my next book to recycle as a Summer sketchbook. This Summer I recycled a book called Watercolor Painting is Fun with 140 lb. Fabriano soft press watercolor paper. My next book, purchased for $1.00 is called Gift from the Sea, by Anne Morrow Lindbergh (pub. 1955). I scanned the cover and Table of Contents below. Isn't it perfect for the type of journal pages that I love to create at the beach? But before I recycle it, I need to read it!