Bookbinding
I fell in love with the concept of recycling old, "ready for the garbage", books. Most of the ones I've used cost $1.00 and were on the cart that was ready for disposal. This gives them a completely new life and provides me with a fun watercolor journal to use for daily sketches. I recycled 7 books, previously posting a detailed set of instructions and photos on my blog,and then took a short bookbinding workshop to make my own watercolor journals including the book cover.
Here are all of my blog posts re: both recycled and non-recycled books I made:
http://www.paperandthreads.com/bookbinding/
Here are my instructions for recycling my books:
http://www.paperandthreads.com/2008/03/recycling_an_old_book_as_a_wat.php
I used my Michaelangelo Sonnet book for figure drawing practice, and then one called Painting Made Easy. Last month I made my 8th recycled book as my 3rd volume for figure drawing practice and this one is called The Illustrator.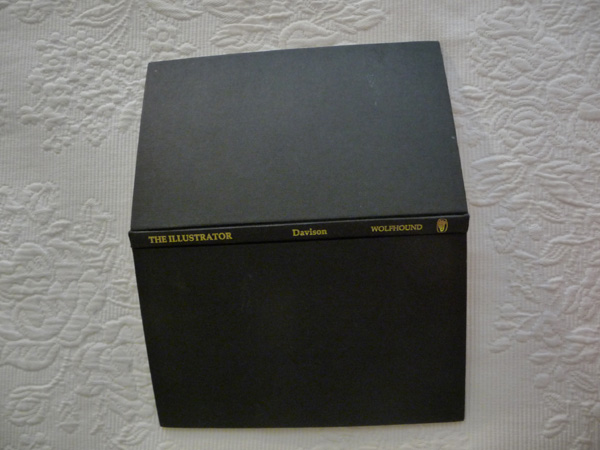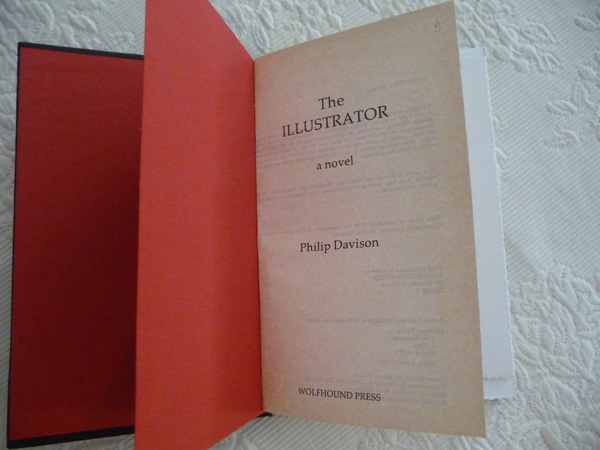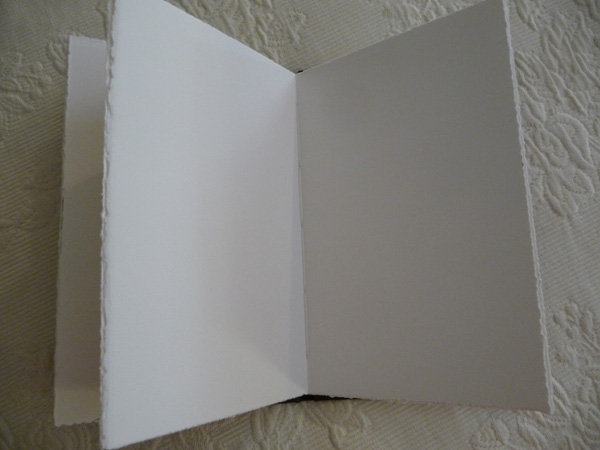 I use a 5 hole, modified coptic stitch to stitch the signatures together and then glue the spine using paper and mull - a technique I learned in my bookbinding workshop. But there are still small gaps using 140 lb watercolor paper that I can't avoid, although they are so much smaller that I don't cover them with strips of the endpapers as I did previously.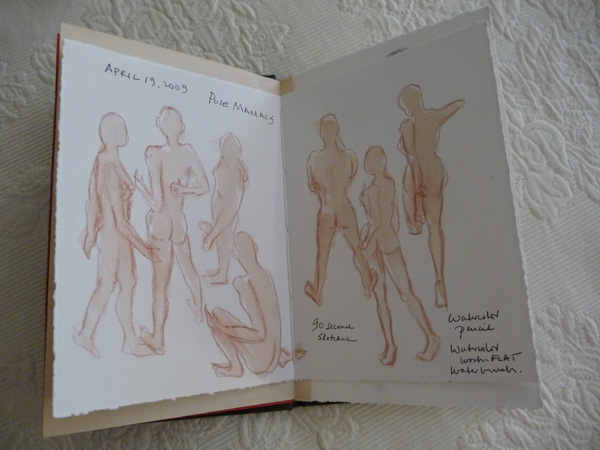 When using book covers from old books, you have a fixed size for the pages and some waste watercolor paper. I decided to use the waste piece for the first pages of my new recycled books and used these slightly smaller pages for some 90 second figure drawing using Pose Maniacs.
I love the freedom of selecting a size for my watercolor journals when I make my own covers, but as a book lover, I also really love searching for a book with an appropriate title and/or theme and giving it a new life and prominent place on my bookshelf.