Beach Week With Good Friends
This is the 3rd annual beach visit we made with friends we've known since 1965. We take a long walk on the beach every morning and then relax and "play" the rest of the day. I love to walk and collect shells and take photos of sea gulls. Here are 3 journal pages that I made on the first 2 days of the week - more to follow.
Several of the shells I collected on the first morning: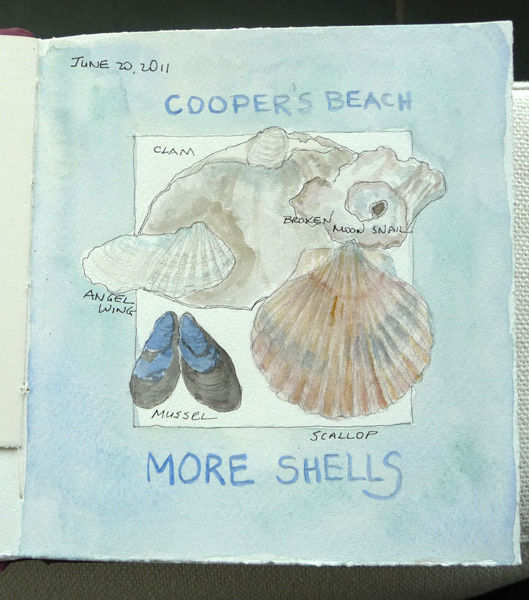 Drawings of a Spider Crab: We found a few more of my mystery crabs on the beach and our friend identified it as a spider crab. I sketched both sides of an empty crab body and then did a quick sketch of the whole crab we saw yesterday.
More Flying Sea Gulls: All drawn from photos I took on the beach