Another Day at the Met
I went back to the Met on Holiday Monday with my friend Judy and I saw two more new exhibits.
Guitar Heroes is a collection of guitars, violins, mandolins, lutes, and even a ukulele - the guitars from the 1930s on and most others several hundred years old and beautiful. Drawing a Stradivari violin from 3 views was a real treat. There is a wonderful website for anyone wanting to look, listen, and draw.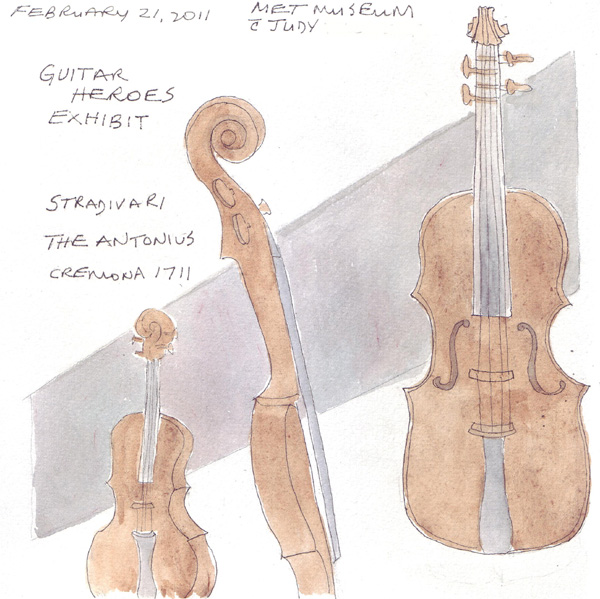 Cezanne's Card Players is very special to me. In 2007, I selected the Met version of the painting for in depth study - and drew and painted it several times in my sketchbook. You can read about the impetus and see my first versions here. Last year I sketched only the standing peasant - and on Monday I copied a preparatory drawing by Cezanne of Paulin Poulet, the seated card player on the left in the Met painting. By the end of the exhibit, I think I will be there weekly!
This exhibit was organized by the Courtauld Gallery in London and the Met. The best coverage is on the Courtauld website, with 3 short podcasts. The 5 Card Player paintings and the preparatory paintings and drawings are considered to be part of Cezanne's most important work.