Meet Up at the Metropolitan Museum of Art
The Central Park Sketching and Art Meetup Group sketched at the Met yesterday - beginning in the Stieglitz, Steichen, Strand photography exhibit and ending in the American Wing. I thoroughly enjoy these sessions because I'm forced to select a subject and then to sketch it quickly before we move on.
I saw the photography exhibit previously and loved Steichen's portrait of Stieglitz, so that was the subject of my first sketch. The Museum website has a good podcast and all of the exhibit photos - so I printed out the Stieglitz portrait to accompany my sketch when I got home.
I also had a few minutes to sketch others in our group while they were sketching other photographs.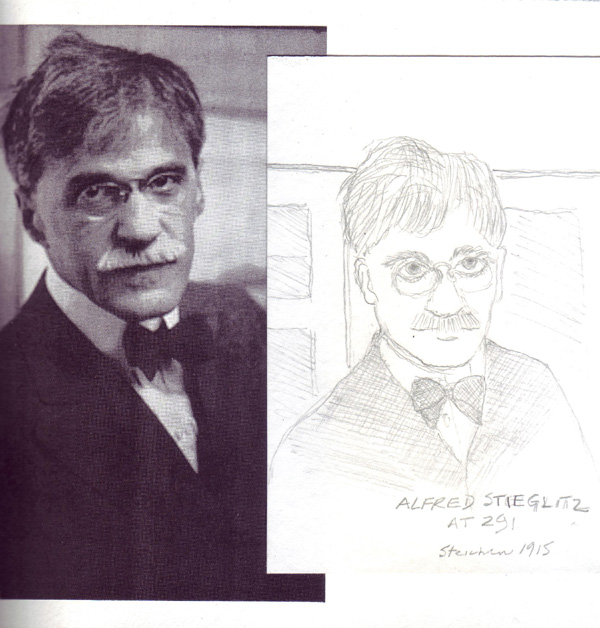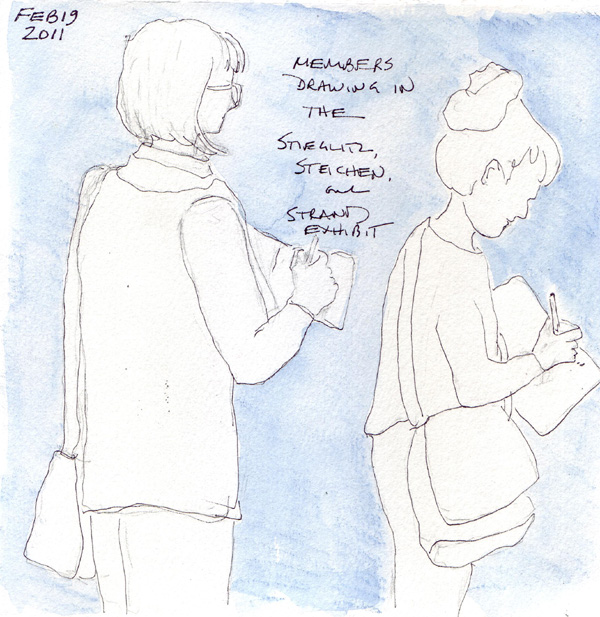 We then moved to the American Wing for several more sketches. For my final drawing, I sketched a tiny figure from a huge painting that completely lined a very large oval museum room. The painting is a Panoramic View of the Palace and Gardens of Versailles that was painted by an American artist named John Vanderlyn in 1818-19. The museum website has photos of sections of the whole painting and you can click among them. My man was one of many people in the painting that were strolling the grounds of Versailles.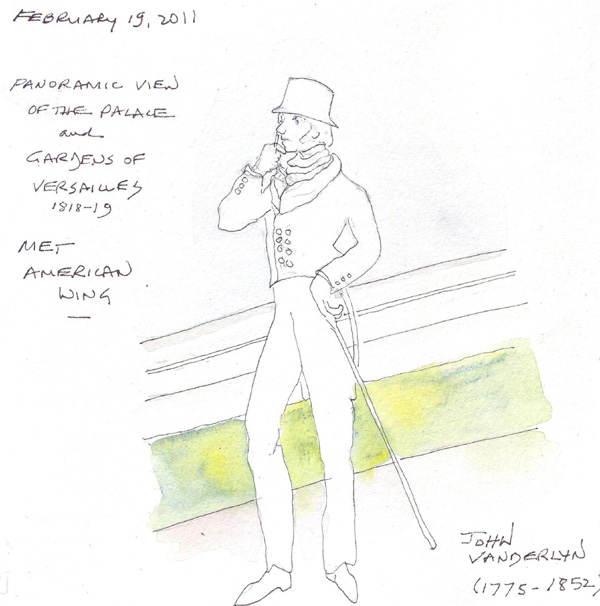 Our Meetup group leader took a low resolution photo of me while I was sitting on the floor sketching - and it shows the very large size of this painting.