Meet-Up Central Park Sketching and Art Group
Our Meet-Up Central Park Sketching and Art Group met at the Conservatory Gardens on Saturday. All of the flowering trees were in full bloom and the early flowers ranged from buds to full bloom. It was gorgeous, but problematic for anyone with several tree allergies. I loaded up on meds and went, planning to stay only as long as my allergies would permit.
We had 4 30 minute sketching sessions in 4 different areas of the Gardens. After each one, group members lined up their sketchbooks and shared their work. Nearly 100 photos are already posted on the site and can be seen here.
I sketched both fountains in May of last year and did both again. The 3 Dancing Maidens is a real challenge in 30 minutes and this year I didn't need to stretch one of the arms to double normal length to have two maidens holding hands. Neither year did I have time to do more than a pencil sketch.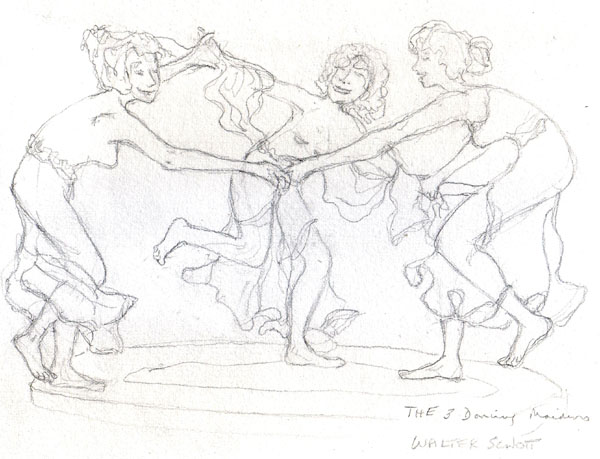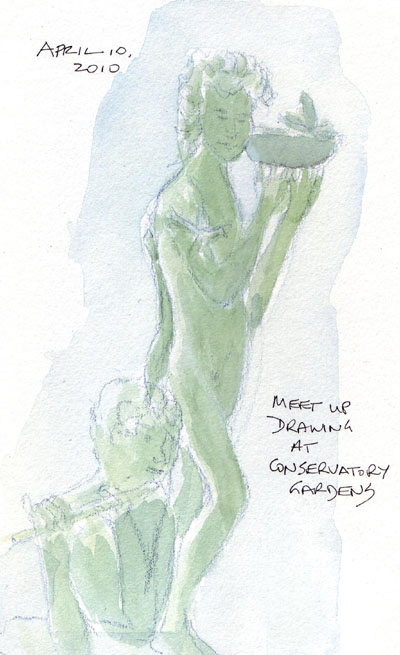 During the other two sessions I sketched two of the blooming flowers. The daffodils were gorgeous. The other flower (I have no idea what they are) were beautifully colored, each little component in shades from pink through blue to purple - the same colors as hydrangeas.