Every Day in May - 16
I had breakfast with my friend Istar and then we joined the Meet-Up Central Park Sketching and Art Group at the Central Park Conservatory Garden at 5th Ave and 105th St. This was the first time that either of us attended, and in spite of the earlier rain, the time there was delightful.
This group selects an area, everyone sketches for 30 minutes, and then gets together to put all of their sketchbooks next to each other for everyone to see. It is wonderful to see what others choose to sketch - and how many interpretations there are of the same spot.
I sketched a fountain during the first period, and may still paint it.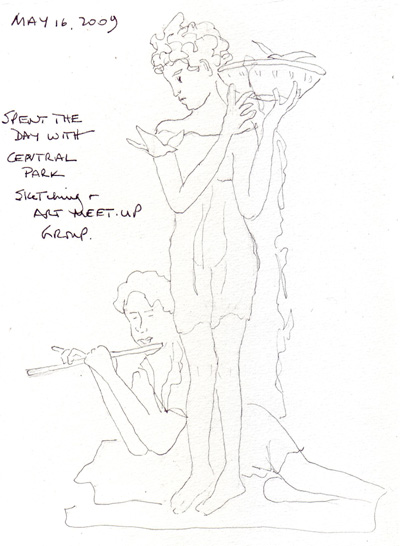 The flowers in the gardens were wonderful, and irises were a topic on several blogs this week, so I had to paint one.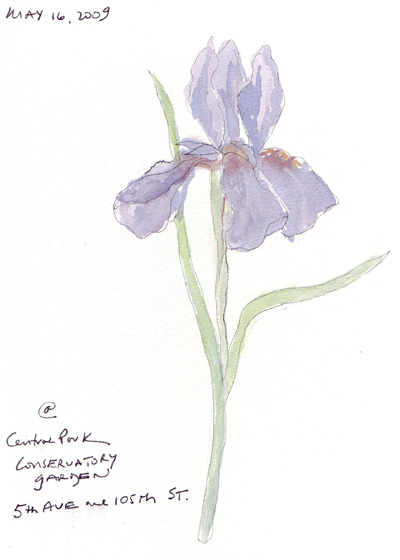 During the 3rd and final period I sketched a large fountain with three dancing girls - overly ambitious for the time period we had. I did finish a pencil sketch, but it didn't scan well and is on a double page spread with a wide shadow on the scan over the center fold. Although I could work on the scan in Photoshop, I'd rather return to the garden to draw them again over the next few weeks.