Christmas Preparations
On Monday we bought our Christmas Tree and I picked up a pine bough for EDM Challenge #252. I was able to really study the way that the needles grew from the branch, and on this one there were 5 long needles from each little knob along the it. Fascinating!! I used my rigger brush and both tube watercolors and paint removed from the tip of my watercolor pencil.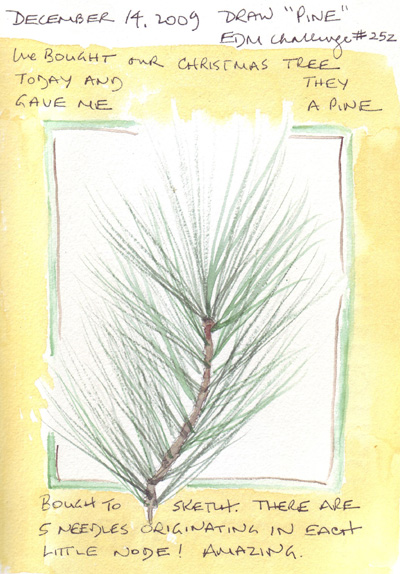 Two of my grandchildren have birthdays this week, making the holiday schedule even more complicated. Long time readers of this blog may remember our frantic dash to London when Callum arrived 6 weeks early - and one day before Sydney's 2nd birthday.
Tonight I'm taking my daughter, and Sydney to their first NY City Ballet production of The Nutcracker for her birthday. My mother, Sydney's great grandmother, gave me a a small silver bracelet to give to her to wear to Lincoln Center. We are very excited!