Fun Weekend
Saturday we took our 6 year old grandson, Henry, to his second NY Philharmonic Young People's Concert. At Kidzone, an hour before the concert, he was able to try playing a cello and a harp, compose a bar of music which was then played by a violinist, and watch Instrument Village play compositions by young composers. While he listened to them for 10-15 minutes, I sketched a few of the musicians.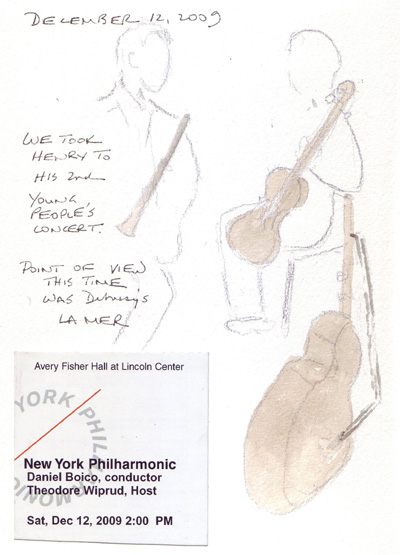 On Sunday morning, the Meet-Up Central Park Drawing Group met at the Metropolitan Museum of Art to sketch. We started in the Greek and Roman Galleries with two 30 minute sketch sessions. I drew 3 statues with watercolor pencil, and may still add water.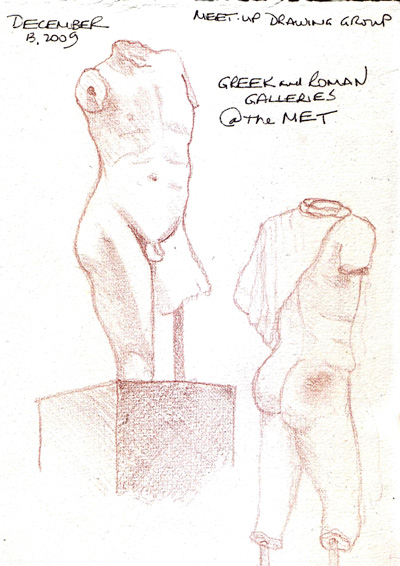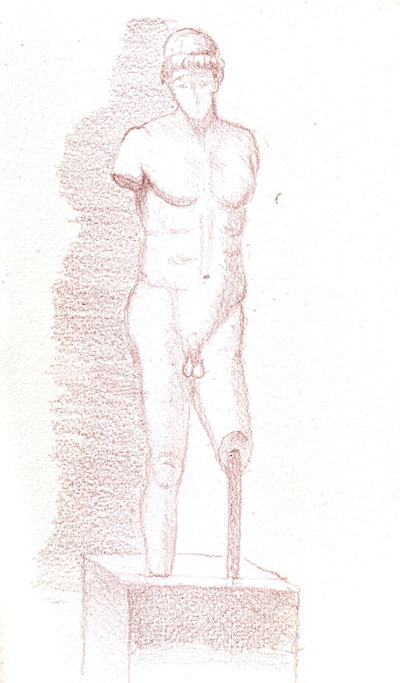 We then moved to the American painting exhibit - and I sketched a painting by Everett Shin, using watercolor pencils to add color. Only pencils and pens are permitted in the Museum, so I surreptitiously added water with a Niji waterbrush, to paint it as we left the gallery.