EDM Challenge # 97: Best Christmas Present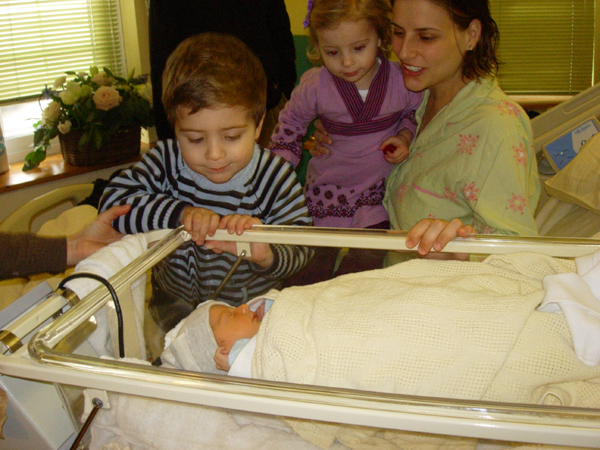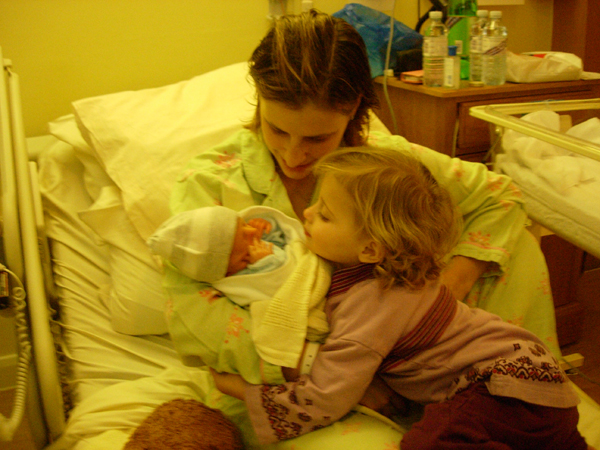 Henry and Sydney went to meet their new brother on Wednesday. Callum James was born Tuesday at 7:38 AM - 4 lbs 14 oz - and 6 weeks early. Fortunately, he was absolutely fine right from birth and both breathed and fed well. We are all very relieved. There was just no way that this baby was going to wait until his due date! The plan now is for Mommy and baby to come home tomorrow. Then we can celebrate sister Sydney's birthday (no one told her it was yesterday) and Christmas. One of their uncles and aunts are flying in on Saturday - fog conditions permitting so we look forward to a wonderful family Christmas celebration far from home.
This was Sydney at Christmas in 2004 and then 2005. She started life even smaller - 3 lb 13 oz and was discharged from the NICU at dinnertime 12/24/2004.