EDM Challenge #220 (Moon) and Several Journal Pages
I have 1000s of digital photos and not a single photo of the Moon. As I contemplated whether I would see a moon over the buildings here in Manhattan, I remembered the song from the movie Arthur and the phrase "between the moon and New York City." I painted the skyline around the World Financial Center and a moon - and hopefully can now get the song out of my brain.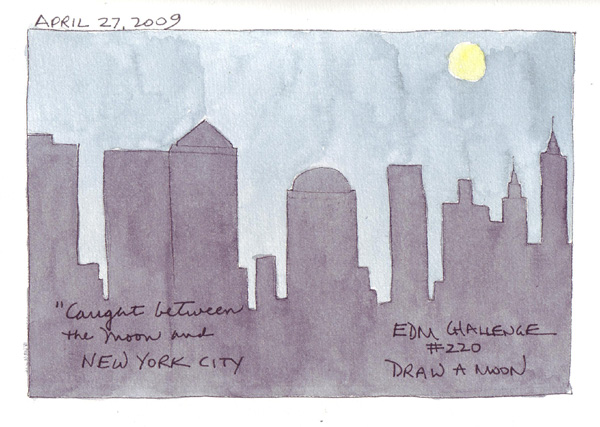 The weather here was magnificent this past weekend. There are fabulous tulips everywhere I look and I took a small art stool outside Saturday to paint several of the orange red tulips that are in huge tulip beds and around the trees in planters along the avenue.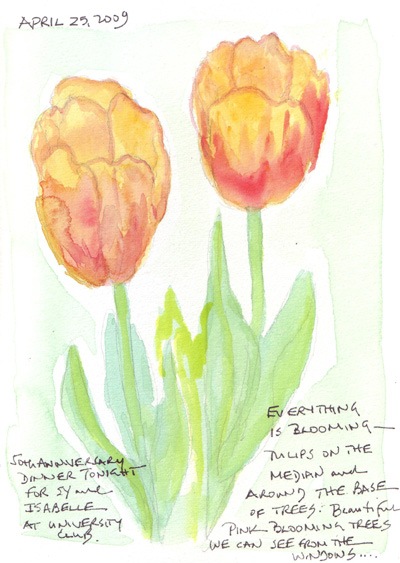 On Sunday morning we left the apartment at 9AM and walked to the area I call the Duck Pond or Toy Boat Pond. This year the concession stand is open again and the patio is a wonderful place for morning coffee. We really missed it last year. While my husband did the crossword puzzle, I drank my coffee and sketched and painted a cropped version of the cafe counter.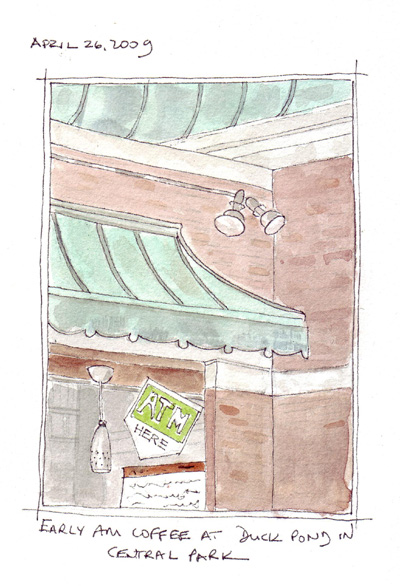 Here is an earlier journal page I did while sitting in the same place.