EDM Challenge #217 (Umbrella) and Signs/Hopes of Spring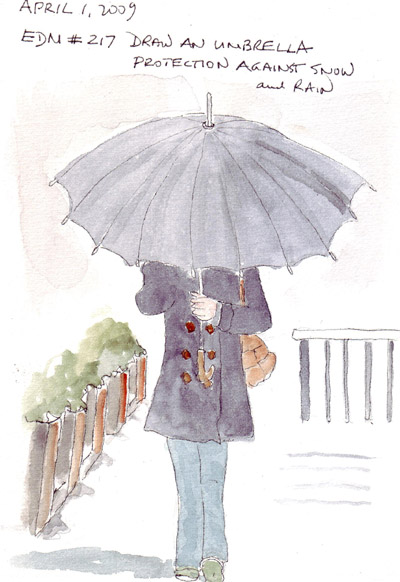 Our weather is currently bizarre, with April showers, several snow showers, and teaser days for Spring. We just returned from a morning of play in Central Park with 4 of our grandchildren and while they have quiet time, I thought I would try to upload a few journal pages from one week ago.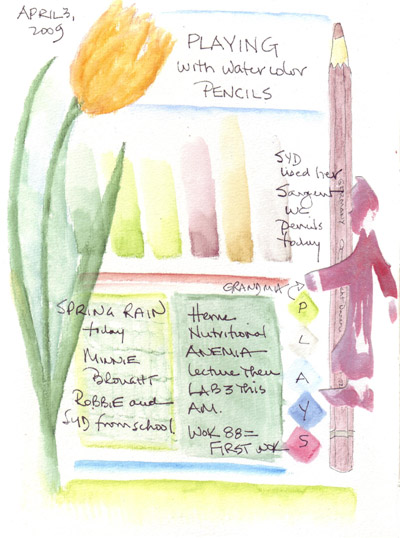 While two of my grandchildren painted and colored at our dining room table last Friday, I played with my grand daughter's Sargeant watercolor pencils - obvioulsy hoping for lots of tulips before long. The magnolia blossoms were partially open this morning and I see tulip buds in the huge beds of tulips in my neighborhood.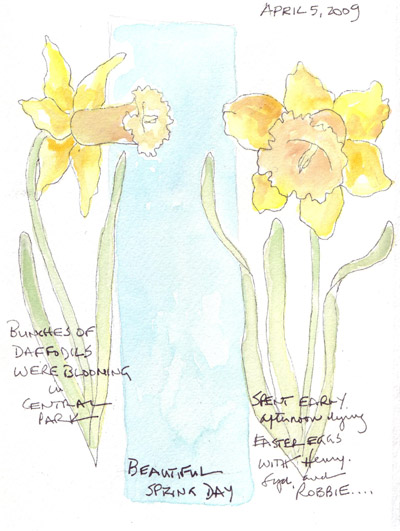 Last Sunday there were beds of daffodils blooming in Central Park - and they still looked very fresh this morning. My 2 year old grandson doesn't understand why I won't let him pick all of the pretty flowers he sees!