Reading About Afghanistan
Last week I was immersed in Khaled Hosseini's book A Thousand Splendid Suns for 2 days. The story is set against 30 years of war in Afghanistan and when I chose my daily sketch for each day, I was inspired to look for something that would capture some of the images from my reading. I searched news articles and photos of mujahideen and sketched one of the members of a group photo.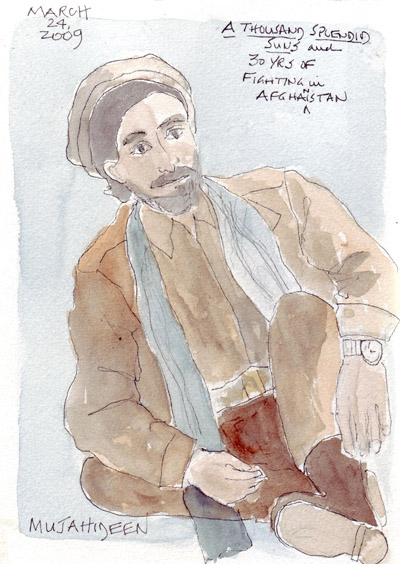 On the second day I searched for photos of women walking in the streets in their burqas and painted one of them.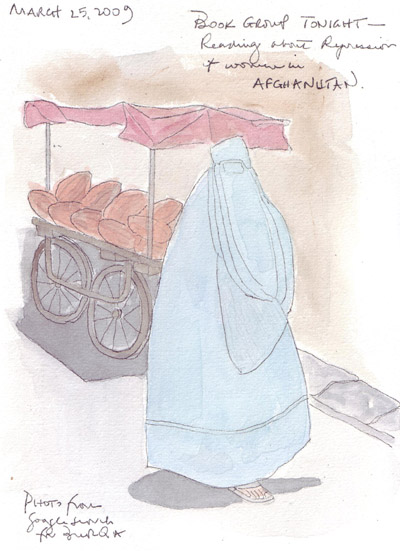 As I post these, the US is increasing the number of troops in Afghanistan and I can't imagine what the next phase of life is going to be like for these people, especially the women.