More Figure Practice
I'm still drawing figures (mostly dancers) from photos to practice sketching their body positions. I take ballet barre once each week when I can (I hate all other forms of exercise) and then pick up a postcard advertising a dance program and sketch the photo while I have a cold drink. We pick up my grandson Robbie at nursery school at lunchtime, so I have some time to paint these while I'm still at the dance studio. I'd love to work live, but ballet dancers are in constant motion. I've made no progress on adding faces so far this year and their hands are still pretty awful, but I know that constant practice is important. Here are some of the ones that I sketched in July.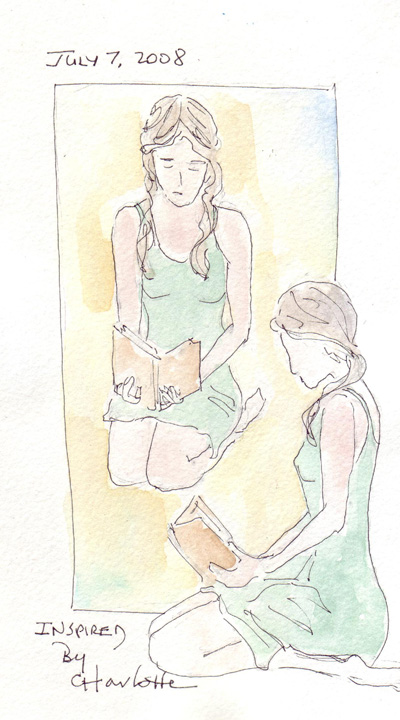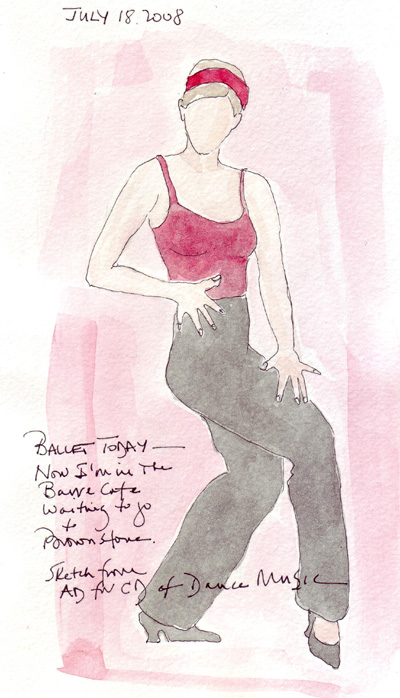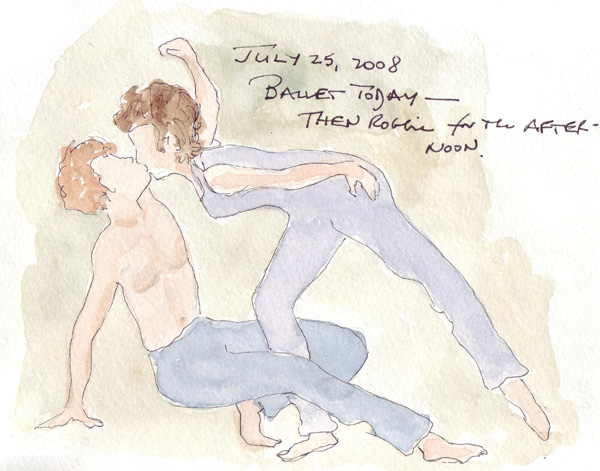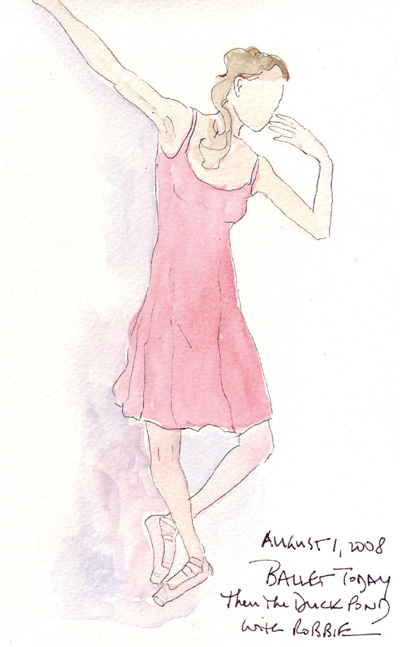 I also copied several more Seurat drawings onto the modern equivalent of the paper he used and here is the last one I did. I usually don't draw only in pencil, so using his drawings as inspiration and experimenting with the Arches MBM 105 grain paper and some of my pencils is fun.