Reasons to Avoid All COVID Infections
I have a guest contributor today - my son Jason - who is a Pediatric Hematologist-Oncologist. He has a daily Instagram post with family photos of the day (for us I hope - to see our 2 grandchildren) and a paragraph about the pandemic. This was his science paragraph from yesterday.
"A terrific study was published today in Nature (one of the pre-eminent scientific research journals) that details the very health care issues faced by people who get even mild cases of COVID. The study looked at non-hospitalized VA patients, comparing over 73,000 who were diagnosed with COVID to nearly 5 million who were seen for non-COVID reasons. And the top line result is that in the 6 months following their diagnoses. the COVID patients had an increased risk of death, respiratory disease and failure, clotting disorders, neurocognitive disorders, diabetes and hypertension, among a number of other conditions. In addition, those who had COVID used more pain medications (both opioid and non-opioid), antidepressants, and cardiac medications. More Below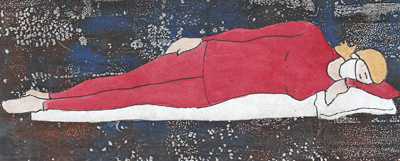 All in all, it is sobering, because it is a real-world look at what people might face if they get COVID (even mild or asymptomatic). And it is a massive wake-up call about the importance of doing everything we can do to avoid getting COVID - mild or severe, there's a very real chance that you'll spend months or more dealing with the consequences. So keep wearing your mask around others and indoors, get vaccinated, and help those in your life make good choices and get their vaccine appointments. We can do this! "