Breakthrough Covid Cases: What is the Denominater?
We know the efficacy of the mRNA Vaccines from Phase 3 trials, and now we can look at Breakthrough Cases to assess "real world" effectiveness. A breakthrough case is defined as a Covid-19 positive patient who developed Covid-19 more than 2 weeks after their 2nd vaccine dose or single dose of J and J vaccine. This week the CDC published data on 5,814 breakthrough cases collected from Dec. 14 - April 13. These infections are expected to occur because no vaccine is 100% effective. But in science it is always important to know the denominator! As of April 13th 75 million people were vaccinated in the US, but how many of them had 2 doses and were more than 2 weeks out from their final dose. The CDC relies on State reporting systems for breakthrough cases and only 43 States reported cases. Of the cases reported, we don't know how many of them had a sample for genomic sequencing for variants. The data is probably underestimated and not helping to determine true incidence and protection against variants due to incomplete reporting and lack of original samples to identify variants that are spreading.
The cases were from 43 States, 45% were 6O years or older, 65% were women, and 34% were asymptomatic making it hard to know how the cases were even identified. Three hundred and ninety-six patients were hospitalized, and 74 died. From now on the CDC will modify their "breakthrough case" surveillance to those patients who are hospitalized or die - in order to get the most important information. See Below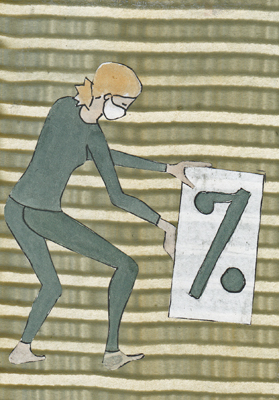 Another recent report to illustrate the value of the denominator: 6 women who received the J and J vaccine, 6-13 days before, developed CVST (cerebral vein sinus thrombosis) with thrombocytopenia (low platelets). One patient died and only 2 already left the hospital. All of the patients had a positive platelet factor 4 (PF4) test to detect the autoantibody that may be causing these clots/low platelets. Approximately 6.8 million doses of J and J vaccine had been administered to date in the US (risk 1:1 million). But is the denominator really 6,800,000 or half that to determine the risks in those vaccinated within the month before the diagnosis of the clots, or only in the women vaccinated during that time period? Each time we decrease the denominator the risk increases. Then to confuse the science even more, there is also a risk of CVST in Covid-19 patients because CVST occurs in unvaccinated Covid-19 patients as well. Will the Risk vs Benefit ratio of the J and J vaccine be enough to continue using it? The CDC ACIP Committee will meet again on Friday.