The J and J Vaccine PAUSE is Over - Happiness!
The J and J PAUSE is over after more vaccination data was collected, analyzed, and discussed at length at the CDC-ACIP meeting on April 23rd. These clots are now called thrombosis with thrombocytopenia syndrome (TTS) and there are now a total of 15 well studied cases which means that this is a very rare adverse effect of the vaccine. All of the cases were in women (13 in 18-49 years of age and 2 who were 50+). Cerebral venous sinus thrombosis (CVST) occurred in 12 of the patients, the others had other large vein clots. Nearly 8 million people were vaccinated with the J and J vaccine since it was approved making the risk of TTS 0.7-1.6 cases/million vaccinations. There was a significant discussion of the benefit of the vaccine vs the risk and the ACIP independent advisory board of scientists then voted to lift the PAUSE. Having an effective vaccine that only requires one dose and no special storage requirements means that many groups of people that are house bound, in shelters, in jails, or in rural areas or other countries will be able to be vaccinated.
The types of clots that occurred after the vaccine occurs in other situations. Patients who develop Covid-19 actually have a higher risk of developing the clots. There is also a substantial risk of the same clots without either the vaccine or Covid-19:
CVST with Covid-19 5-6 cases/million
CVST 2 weeks after Covid-19 diagnosis 39 cases/million (hospitalized patients)
CVST without known associated trigger 14.5-28.5/million US population per year See Below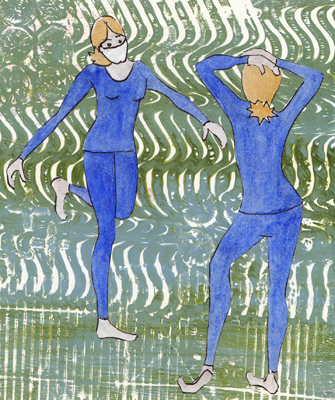 '
The committee recommended that a Warning be added to the Vaccine Information. Women who are 18-49 years old can elect to get one of the mRNA vaccines to reduce their risk. Physicians will be provided with formation to make a prompt diagnosis when patients develop a severe headache, abdominal or leg pain, or shortness of breath. A platelet count should be obtained and if <150,000 immediate treatment with intravenous IgG and a non-heparin anticoagulant should be started. The diagnosis should be confirmed with a PF4 antibody assay, but treatment should begin before the results are obtained. Physicians also need to be cautioned that patients should not be given heparin or platelets This newly described clotting process appears to be an immune response to the vaccine and resembles a rare clotting disorder that occurs in patients being treated with heparin. No other underlying risk factors were identified among the cases.